Tuesday October 26th – Pastured Pig Farming Webinar (online)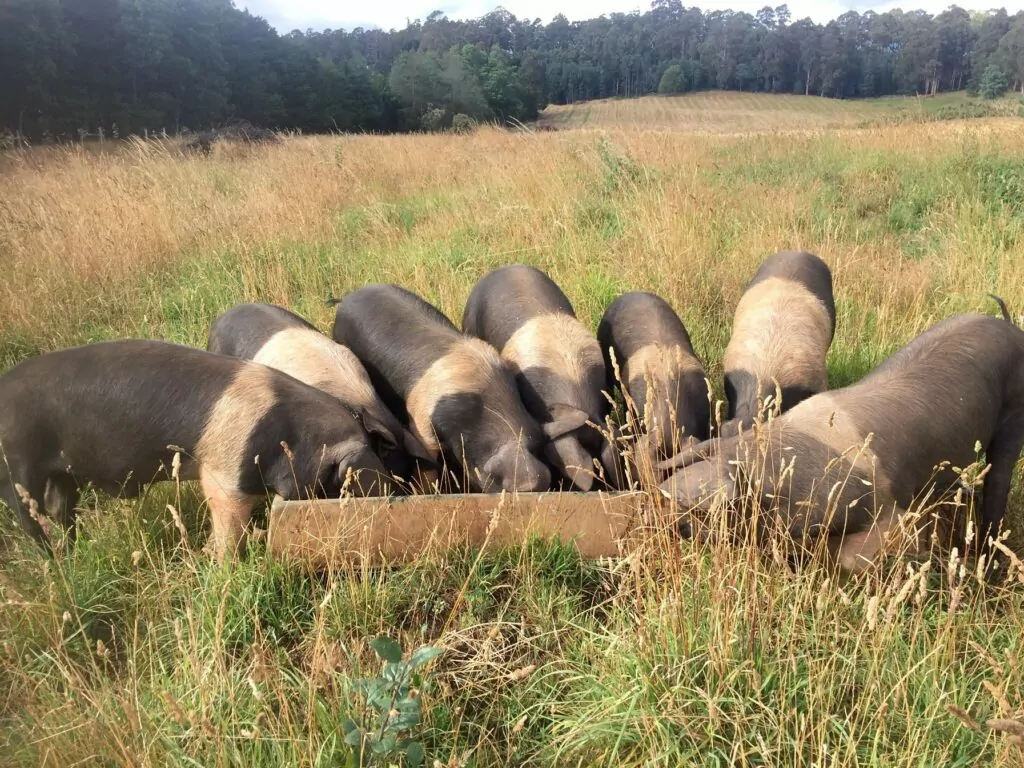 We are hosting an online webinar to discuss all things Pastured Pig Farming.
We have lined up Belinda and Jason Hagan from McIvor Farm (Tooborac, VIC), Hayden Findlay from Ravens Creek Farm (Moriac, VIC), and Colleen Stewart from Scottsdale Vets (TAS).
Whether you're farming commercially on a small scale or you're a hobby farmer this is an exciting chance to learn from leaders in the field about a variety of topics, from pig health, farming pigs on pasture using regenerative methods, fodder crops and pig nutrition.
Tickets are free to Sprout members and $30 for non-members.
Once registered, you will receive a Zoom link via email.
Image: thanks to Coreen and Matt for this image of their pigs on their glorious property in Southern Tassie, Our Mates' Farm.