This year our AGM will be on Friday 3 November at Battery Point Community Centre starting at 5.30pm.
This is your chance to hear more about what we've been up to and find out what's in store for 2024. Tony Scherer, co-founder of Sprout, will be joining Jen for a short Q&A. Find out why Tony saw a need for Sprout, hear his views on the sector today, and learn what Jen and Tony see as the future for Sprout, small-scale farming, and local food systems.
Tickets are $10, drinks and nibbles are included.
ticket PRICES
$10 per person plus booking fee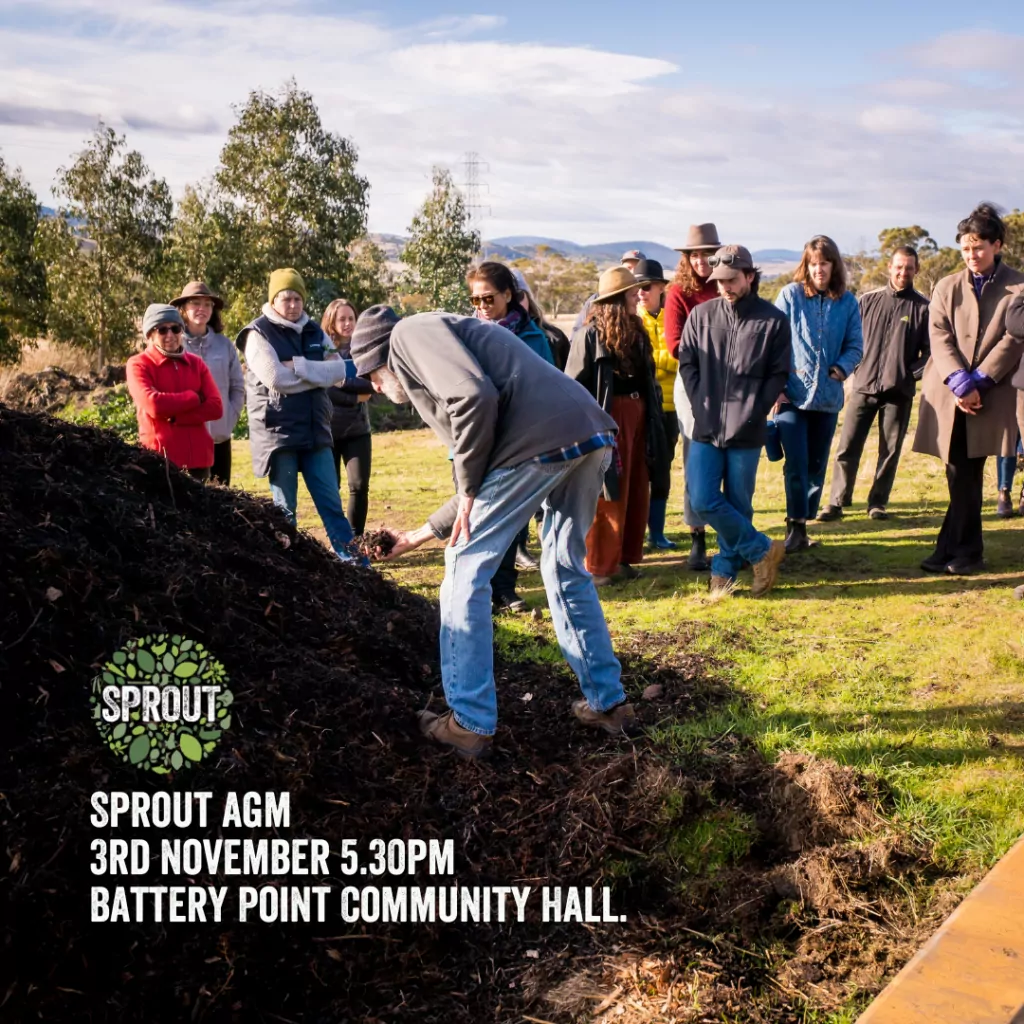 all you need to know
Tickets are sold through Ticket Tailor using the link below and will be on sale from now until November 2nd at 11.59pm
Tickets are 100% refundable until November 2nd at 11.59pm. After this they are non-refundable. For any refunds please contact the Sprout team at info@sprout.org.au
Ticket price includes nibbles and drinks
The AGM will be held at Battery Point Community Centre.
---