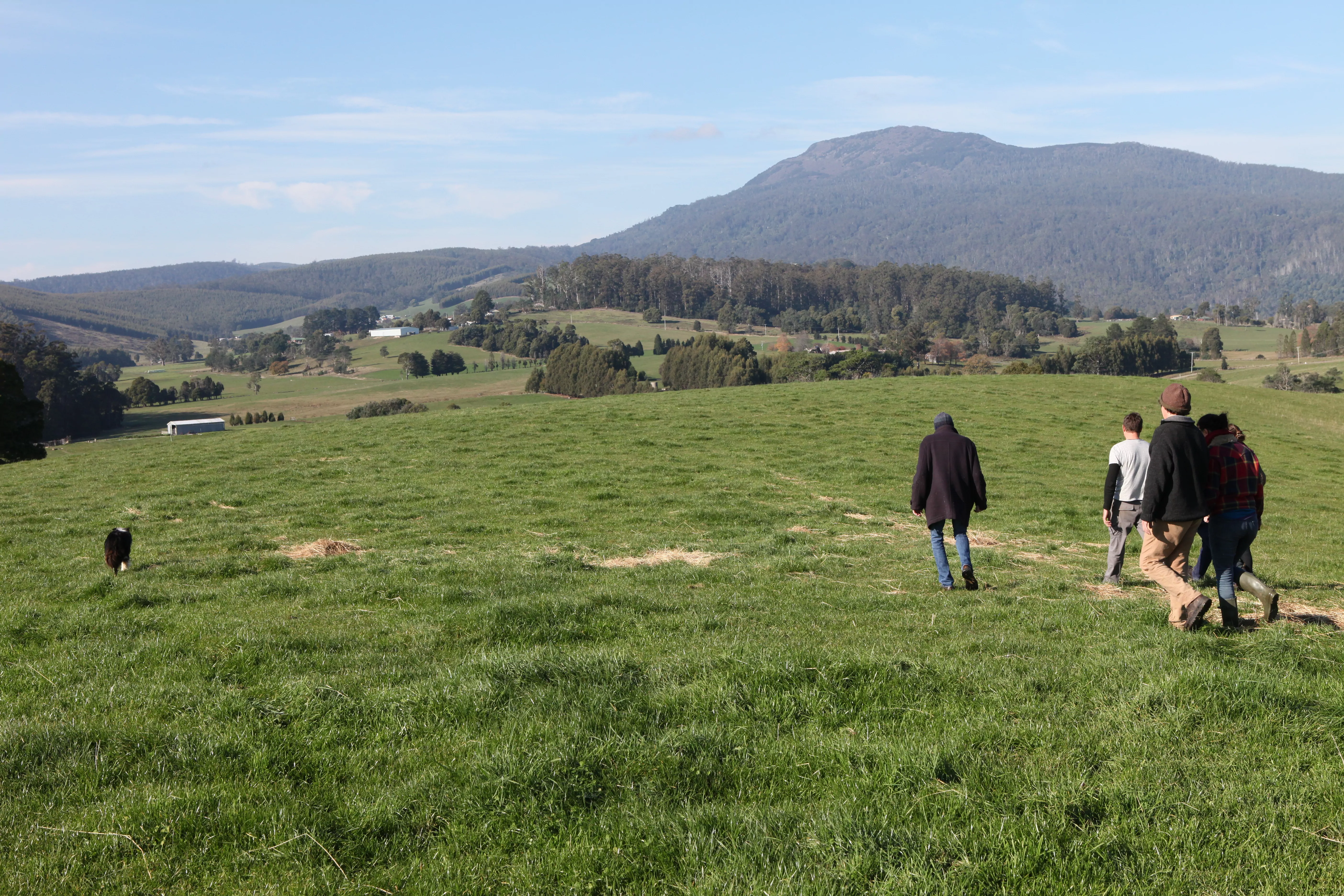 new study to get true taste of tassie's small-scale food producers
Media Release – Dec 2020
Tasmania's peak small-scale food producer group has secured funding to determine the size, impact and value of the state's small-scale farmers and growers.
Sprout Tasmania will use $132,000 funding from the Tasmanian Government to investigate the state's small-scale farming sector as well as digitise the organisation's education courses. Sprout general manager Jennifer Robinson said it was an exciting way to kick-off the group's tenth year.
"This is a huge boost at the end of a very difficult time for small-scale farmers, who are an essential part of Tasmania's famous local food scene," Ms Robinson said.
"We are thrilled to have such generous recognition from the government's Strategic Industry Partnership Program, which is designed to foster COVID resilience and recovery."
Ms Robinson said very little is known about the size and breadth of Tasmania's small-scale food producers.
"That's why we are determined to find out more about who and where they are, how and what they farm and what they need to thrive," she said.
Sprout's Chair, Justin Birchmore, suggested that policy in agriculture is often structured with the larger food producers in mind.
"If Sprout is to adequately fulfill its advocacy role for smaller producers, it's critical that we're able to demonstrate the magnitude of this important sector and quantify its contribution to the economy. That information is currently not available".
"It's so important to collect this information, so that the true value and impact of the hundreds, if not thousands, of people who are growing local, seasonal food here, creating jobs and contributing to the economy in many ways is better understood."
"If Government is to achieve its ambitious goal to increase the annual value of the State's agricultural sector to $10 billion by 2050, the small-scale production sector has a vital role to play," Birchmore said.
"2021 is our tenth year and we are excited about being able to reach and support not only existing small-scale producers, but many more aspiring farmers by making our expert educational resources available online," Ms Robinson said.
"These tools contain the collective wisdom of many successful local farmers, which is invaluable to those who are starting out on the land."
Ms Robinson said Sprout was looking forward to a prosperous year, with a new cohort of small producers about to start the Sprout Small Producer Program.
"From free range eggs and vege growers, to herbs and flower farmers – the ambition and ingenuity of our up-and-coming producers is so impressive," she said.
"We're also welcoming back one of last year's program participants, who instead went overseas to work as an epidemiologist for the World Health Organisation!"
No less than half of the Tasmanian winners announced in The Delicious Produce Awards for 2020 have been through the Program.