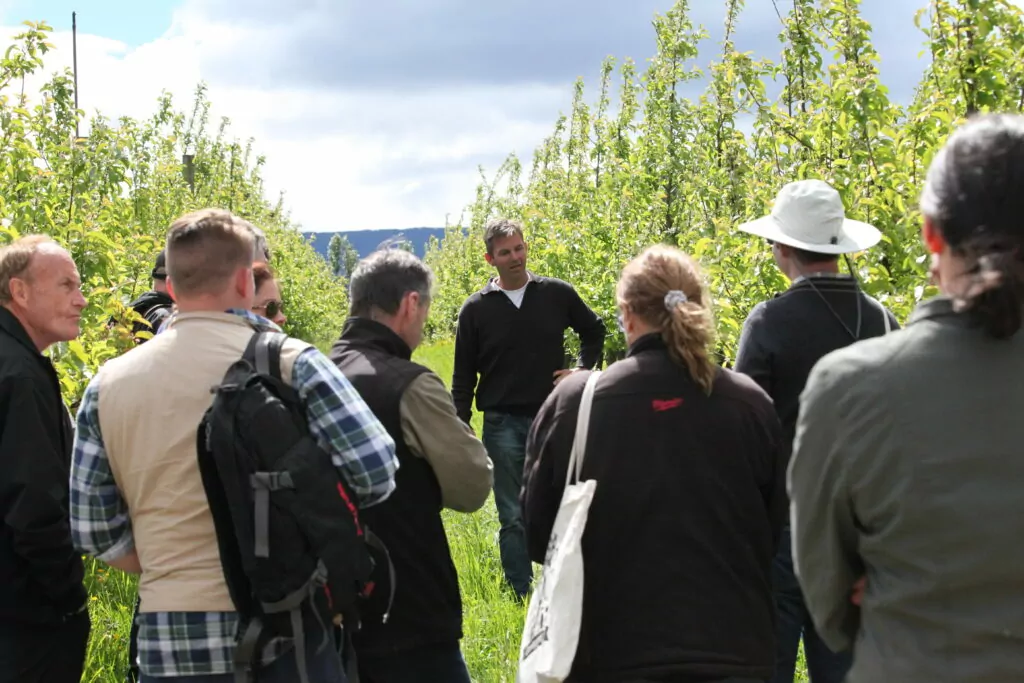 SUPPORTING AND CELEBRATING LOCAL PRODUCERS
Media Release – Oct 2021
Sprout Tasmania is once again celebrating the small-scale producer sector through its annual Cross Pollinate Conference.
This year, Cross Pollinate is being held in two parts of the state, where events will be hosted on farm with tours, workshops and panel discussions, with the event series culminating in a dinner to honour Tassie's outstanding small-scale producers, growers and agrarians.
The theme for this year's Cross Pollinate is "Storytelling". Sprout have been telling their story throughout 2021 as they celebrate ten years of extraordinary work and so are getting back on farms, showcasing the stories of local producers and their own unique journey on farm.
The North West event on Friday 5th November will delve into soil, diversification and farming transparency. Hosted at Guide Falls Farm in West Ridgley, where farmer Rachel Jacka is excited to host the conference.
"We couldn't be more excited to host the Cross Pollinate conference on our farm, and hear from other producers and experts in their field. I am a Dung Beetle fan so can't wait to hear from 'Poo-oligist' Graeme Stevenson," says Jacka.
On Friday 12th November, the event will head to the Huon Valley looking into all things soil. A farm tour of the flourishing Early Bird Market Garden where owners Jenna and Zeb will share their journey, followed by a local seasonal lunch at the Port Cygnet Cannery and a panel discussion with four local southern tassie producers.
The conference then moves to picturesque Beaupre Farm for the afternoon, to see what owners Chris and Colin have been learning about soil with a series of workshops including a group chat with Matthew Evans, compost with Mitch Thiessen and Tony Scherer, and compost teas and microscopy with Chris and Colin from Beaupre.
Sprout CEO Jennifer Robinson says the series of events for Cross Pollinate 2021 are about getting back to a grass roots level.
"Through listening to producers' feedback about what they want, we have been able to curate a series of opportunities for them to get their teeth stuck into workshops with tangible benefits, as well as being on farms which was key in much of the feedback we received last year." Robinson says.
"We are excited to showcase the stories and experience of local producers from different parts of the state, to shine a light on a particular region and to give attendees the opportunity to network and collaborate."
In true Sprout fashion, on the evening of Friday 12th the event will round out with dinner in Hobart at The Long House. With Adam James of Rough Rice cooking up a storm using local produce supplied by Sprout Producer alumni, as well as keynote speaker Hannah Maloney sharing her insights into how to curate your own 'goof life', it is sure to be a great evening.