Tasmanian Natural Garlic and Tomatoes
---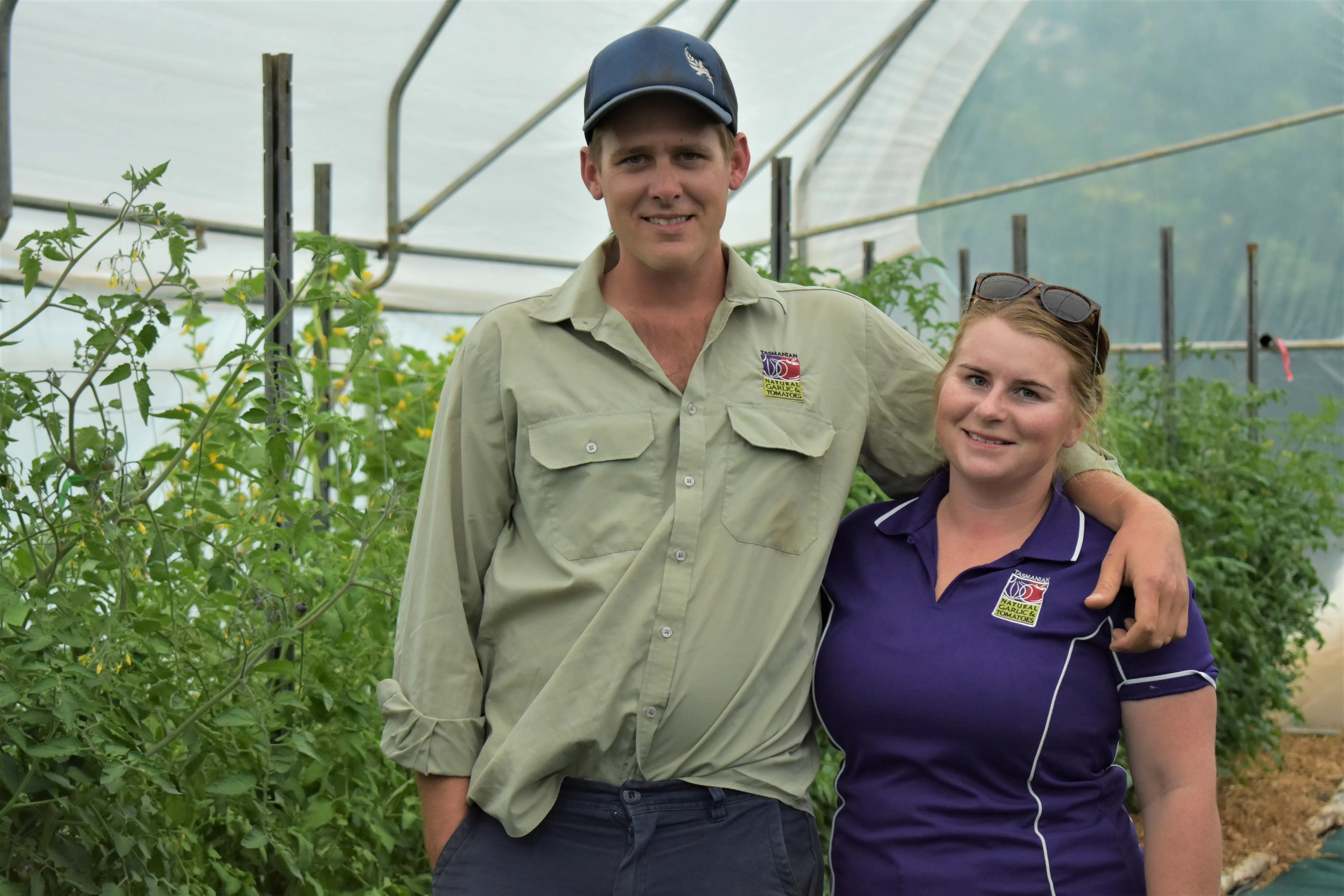 Dylan and Bec are both from farming backgrounds, Dylan from a Dairy Goat farm in Sandy Creek, Victoria while Bec grew up on the farm before working interstate for several years as a jillaroo, restaurant manager and finally administration assistant for a large NT company. She brings a wealth of business and marketing experience, not to mention her strong and diverse farming background. Having grown up here, living and working on the farm, she knows it intimately and has big plans for its future.
Whilst the business is well known throughout Tasmanian restaurants and markets and is well established, Dylan and Bec have not had much experience with this type of farming and have a lot to catch up on including the names, tastes, sizes and colours of over 130 varieties of tomatoes! They plan to grow the agritourism enterprise, expand production & existing markets and set up a sustainable path for our succession.
The Farm
Tasmanian Natural Garlic and Tomatoes is operated on 'Halfway' a 100-acre property in Selbourne, Tasmania.
TNG&T is the love child of Annette and Nevil Reed. This established business has a reputation of being the premier producer of heirloom tomatoes in Tasmania and through quite a lot of trial and error they now grow all the tomatoes in tunnels.
Many months are devoted to careful planning and preparation for the best quality and taste. All produce is grown in the soil using organic and biological methods. The standards are high and their philosophy is simple: Don't offer anything that they would not be delighted with themselves. It all comes down to taste, colour and variety.