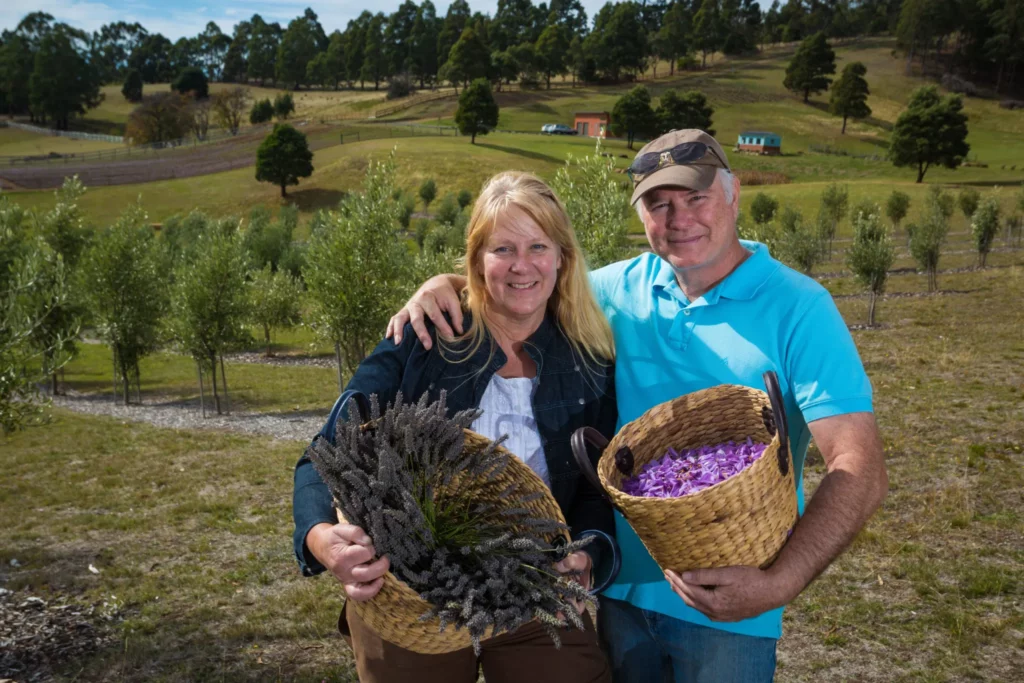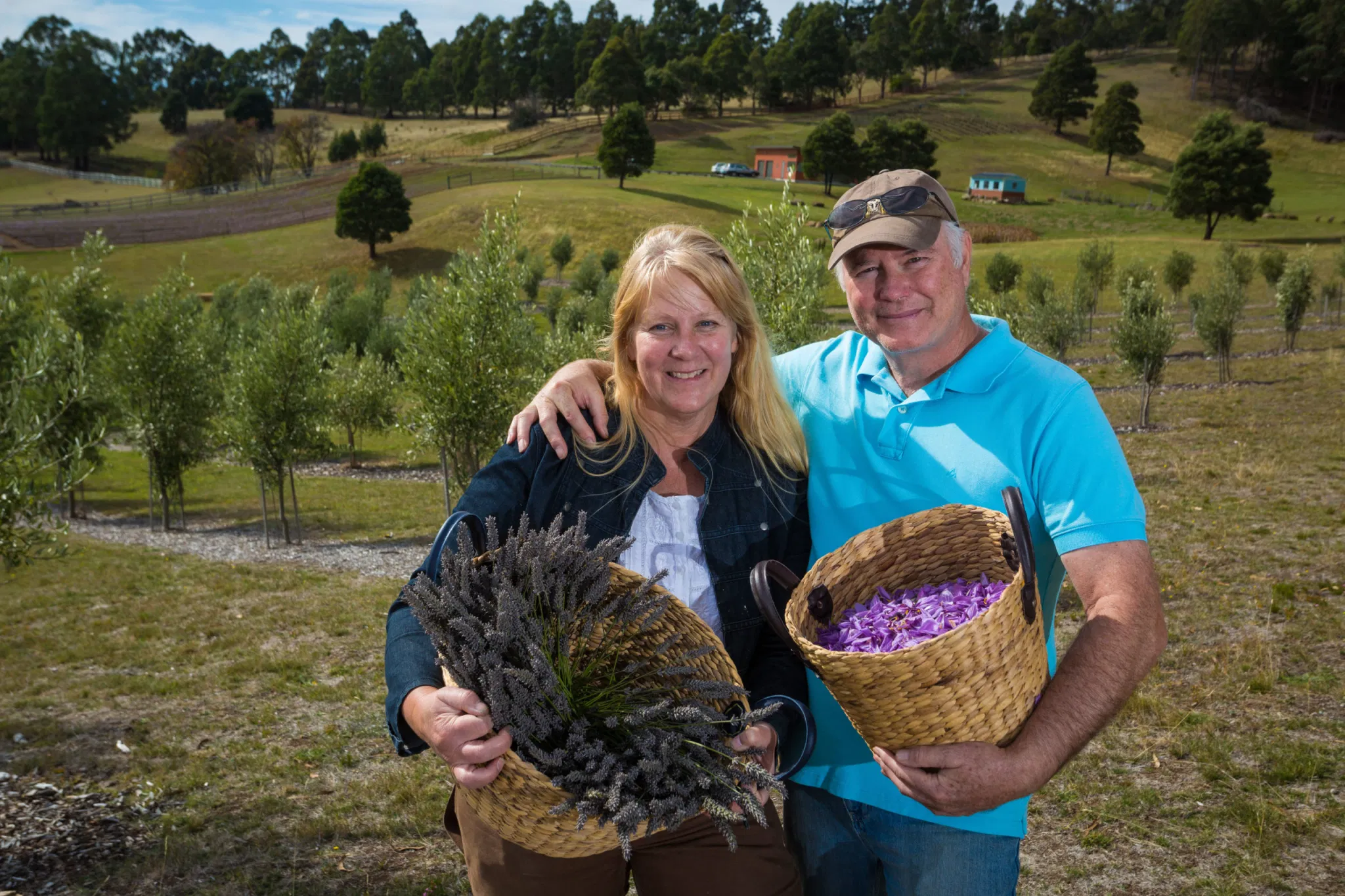 David Peck and Lisa Britzman are the farmers behind Campo Di Flori. Their goal is to be a self-sufficient farm with a balanced ecosystem of diverse plant and animal life and sustainable uses of resources are considered as they implement biological farming techniques on the property.
Lisa has worked in the green building industry for 13 years and as such a workshop was designed that was sensitive to its surroundings using passive design and "Green" materials in construction. Their aim is that the actions of the farm business will have a positive, restorative and regenerative effect on the natural environment of the property rather than merely limiting the damage we do to it.
Lisa has also been a ceramic artist since her teens and has set up a studio in the workshop, where she makes lots of works, teaches and holds workshops.
David and Lisa love watching things they put in the ground and nurture become high quality products for people to use in their lives. They have grown to love doing collaborations with other farmers, chefs and crafts people and value adding to our products.
The Farm
Campo de Flori is a 52 acre sustainable boutique farm business in the Huon Valley of Tasmania. At the time of purchase the property was a combination of raw bushland with an overgrowth of blackberry and brambles alongside 42 acres of old growth forest.
Once a road was built on the property, work began to restore the dam, a wetland and the stream that were found on historic aerial photos.
The property has an abundance of wild life ranging from paddymelons, wallabies, kangaroos, blue wrens, red robins, wedge tail eagles, plovers, wood ducks, owls, echidnas, kookaburras, swift parrots, sulphur crested cockatoos, black cockatoos, whip snakes and tiger snakes, along with a wide variety of spiders!
The first of the crops to be planted was lavender with saffron and olives not far behind. Bee hives have now been added to the property, not so much for the honey, but for the important role that bees play in the environment to pollinate the diverse range of plants.