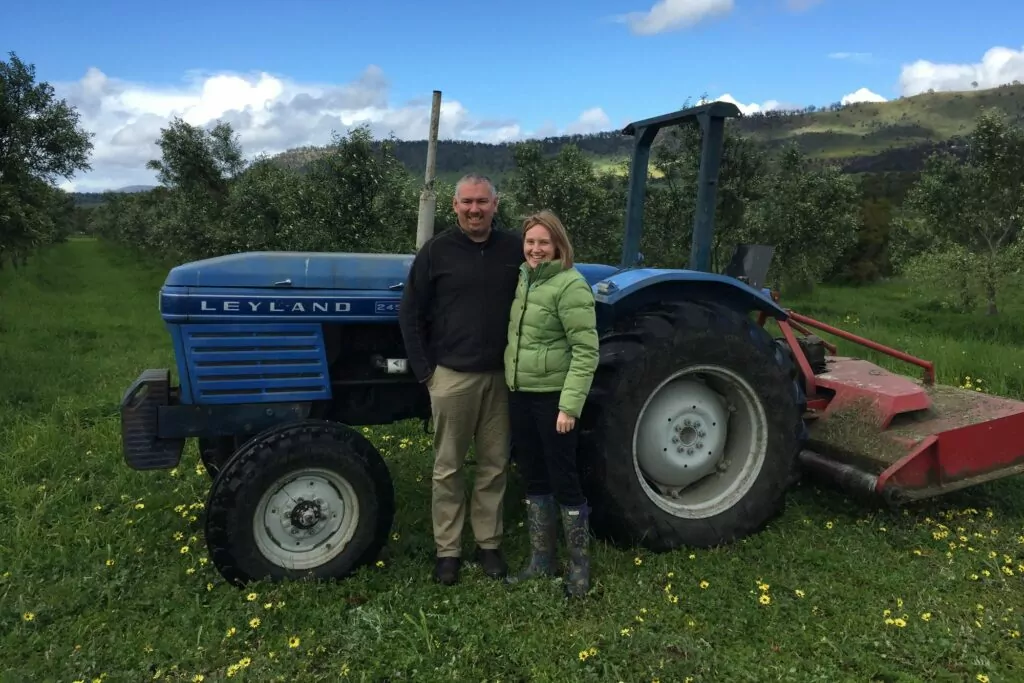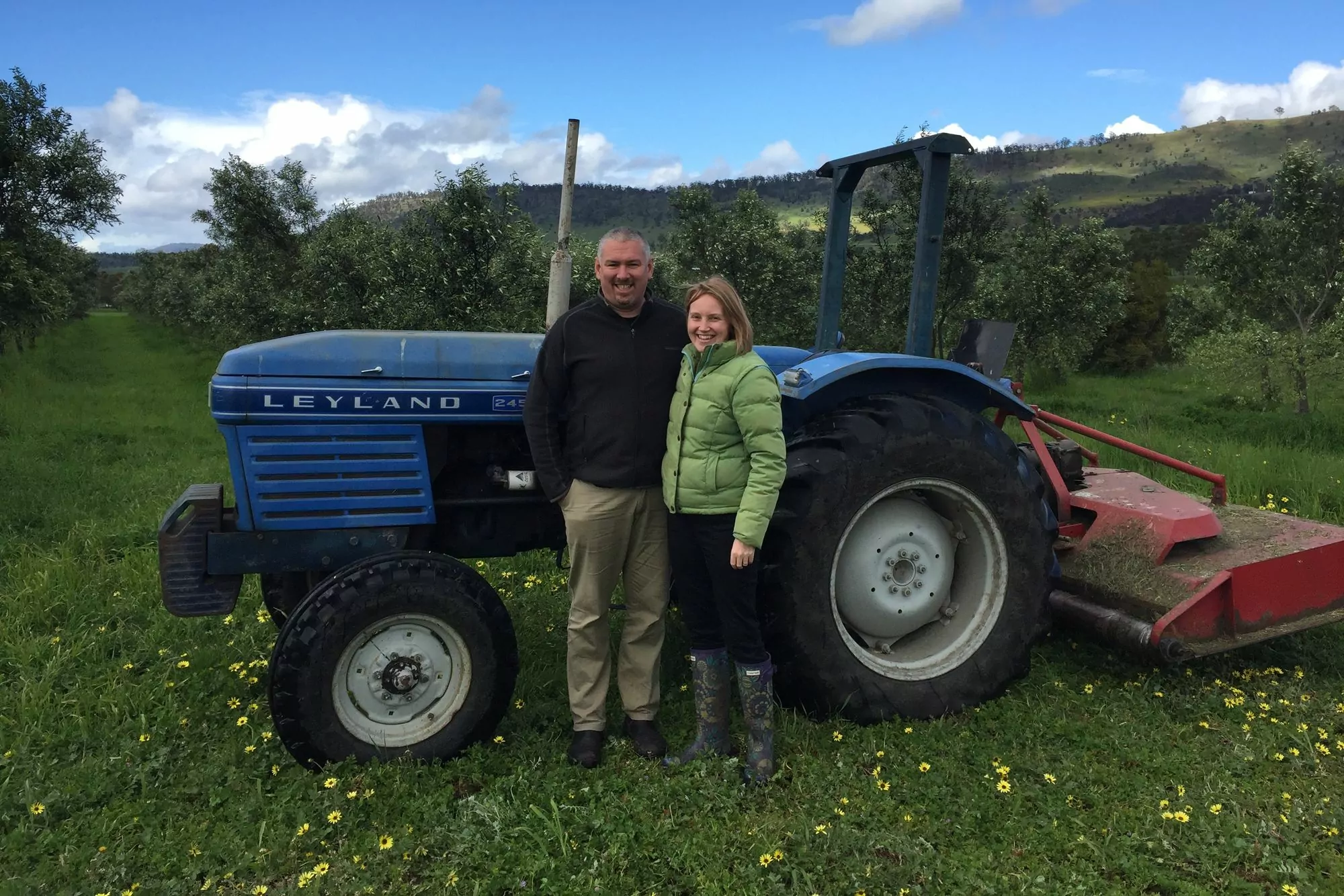 Freshfield Grove is owned by Fiona and Glenn Makowski, who bought the farm including the 1000 tree olive grove in 2014. Glenn lived away from Tasmania for many years and was keen to return, while Fiona fell in love with the island state on her first visit to Australia from the UK, and dreamed of calling it home.
The search for their perfect rural Tasmanian property took a while, but they are now gradually working towards a more self-sufficient lifestyle while building their boutique olive business.
The Farm
At Freshfield Grove our goal is to produce award winning Australian Extra Virgin Olive Oil using sustainable, ethical practices. We press our own oil on site, so the products are 100% grown, made, and packaged on the farm."
Freshfield Grove, based in Campania, grows two Spanish olive varieties, Picual and Manzanillo, both very well suited to the cool climate of Southern Tasmania. Fabulous flavours come from small batches, and by nurturing their olives from start to finish they can ensure great quality products that have won awards in state and national competitions.
On the farm they are adopting sustainable practices to encourage diversity of flora and fauna, whilst being good for the olives. They follow a no-spray practice in their grove and aim to minimise waste, including composting the waste from their olive press and using recyclable or compostable packaging.
You can purchase their olive oil directly through their online shop, and with a passion to be involved in their local community they also press for other small growers, and run a community olive pressing day in June so backyard growers with as little as 1kg of fruit can enjoy their own fresh extra virgin olive oil! We absolutely love this concept.