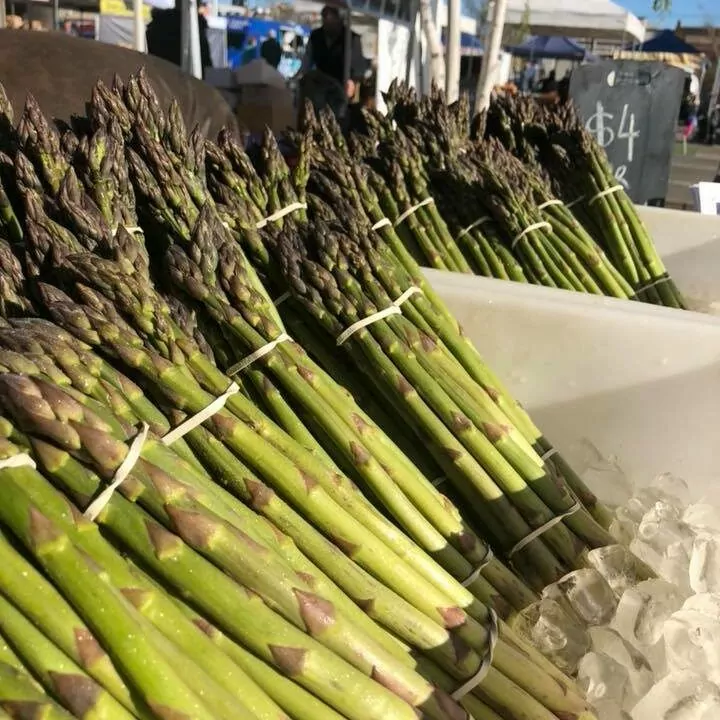 Philip and Lucy Headlam started farming in 1986 at Waterhouse in North East Tasmania. They have always run a diverse range of grazing and cropping enterprises and now farm at Pipers Brook on our property 'Oakbank'. We have owned this property since 2008.
They planted a crop of asparagus on their Waterhouse property in 1989. They branded and marketed the crop as Waterhouse Asparagus working closely with chefs, caterers, gourmet delicatessens and greengrocers. Their Waterhouse Asparagus was a fantastic product and highly sought after however they were continually battling downward price pressure from mainland second grade produce. They decided not to replant when their twelve year old crop was no longer reaching commercially viable yields.
They then had a long break from asparagus production and decided after closely watching the market, that the time was right to enter the industry again. Producing with the same passion and commitment of old and with a new set of eyes they are concentrating on supplying markets and consumers who truly respect their product, that wish to know where the product has come from and the story behind their asparagus. They are also developing a more holistic production system to enable them to the best of their ability to produce a product which is fresh, locally produced, genuine, ethical, and delicious to eat.
Their vision is to live on their farm and to be proud of what they have achieved and developed. They also aim to develop a succession plan which is acceptable for them and their two boys. Ultimately they wish for good health so they can enjoy what they have created and have quality time with family and friends.
The Farm
Based in Pipers Brook, Headlam Farm predominantly produces asparagus. They also farm Merino sheep primarily for wool, Corriedale sheep for lamb and wool, and have a small self-replacing Angus Simmental cow herd.
They manage their farm using best farming practices to develop a system which is profitable, environmentally sustainable and aesthetically pleasing, and have developed their farm with an Integrated Property Management Plan. Riparian and strategic corridors of bush have been fenced off to provide shelter for livestock, protect threatened vegetation and create a habitat for birds and frogs which in turn feed on insect pests. About 25% of the farm has been retained in this manner.
Asparagus is a perennial crop with a commercial lifespan of 12 to 15 years. It has minimal or no irrigation required once established and they endeavour to employ people from our local community for the asparagus harvest which puts money back into the local economy.