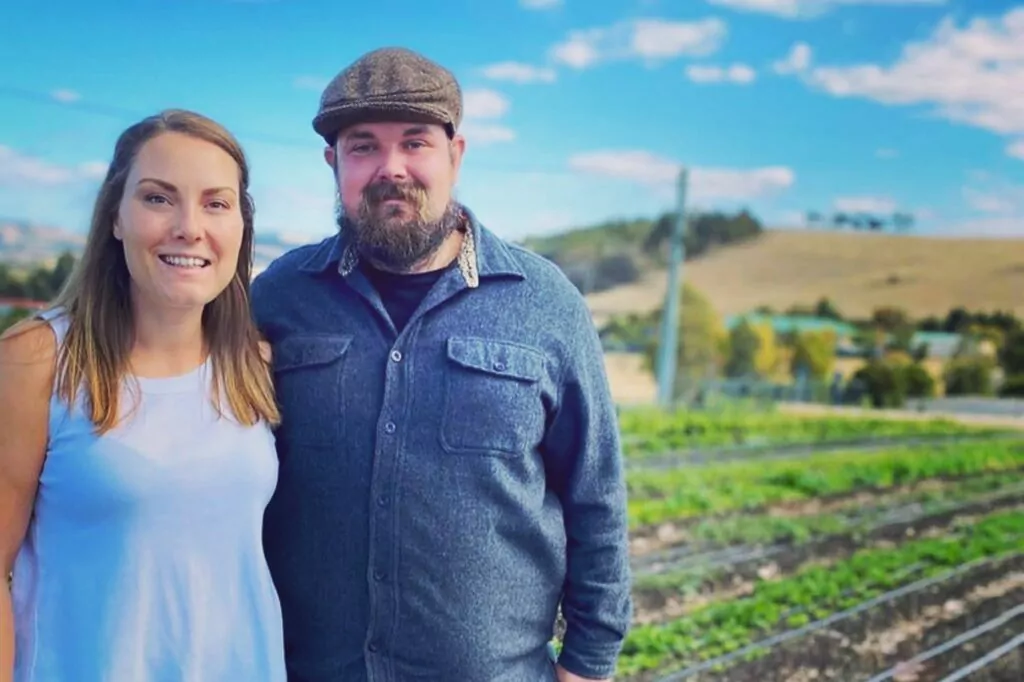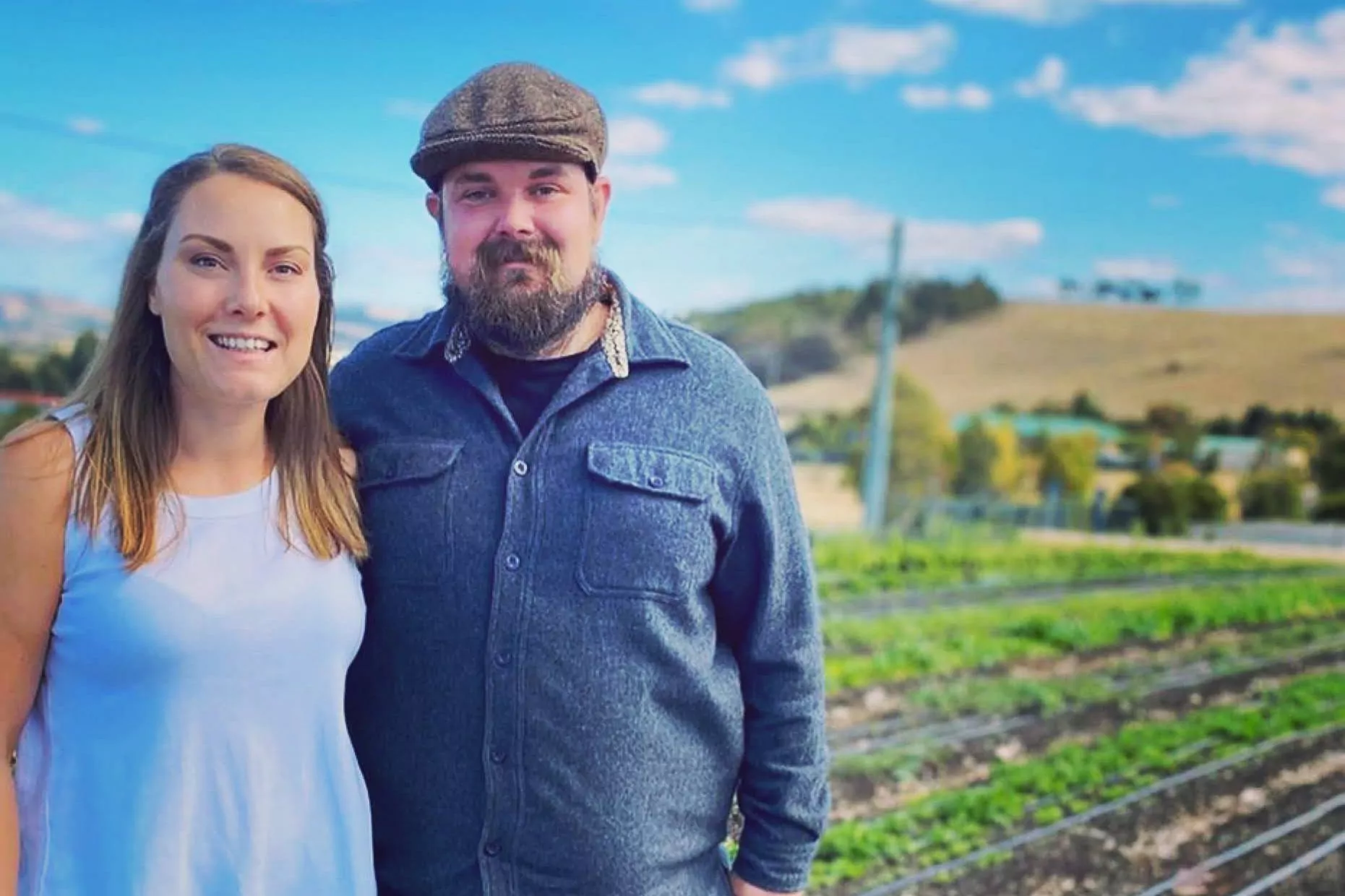 Meet the duo that make Huski Greens: Mac – a marketing professional and Oli – an entertainment lighting designer, had no previous farming experience. However the pull to living a more fulfilling and sustainable lifestyle was strong. After dreaming of a farm for years and becoming truly fed up with the grind of Sydney city life, they packed up their life and moved down to Tasmania in July 2018.
Their motivations were clear – a healthier, slower lifestyle, where they could create a sustainable farming system to provide good, nutritious food to the local community. They were inspired by some of the small-scale sustainable and ethical farming greats, including Eliot Coleman and Joel Salatin, who use age old methods of farming to heal and regenerate the land. Mac and Oli started trading at Tassie markets in October 2018 and now attend Salamanca Market, Harvest Launceston and Farm Gate Market Hobart every weekend. They have many happy café, restaurant and food business customers as well.
The Huski Greens duo continue to stay connected to their local community by sharing unique produce & farming ethos to encourage others to care about their food and environment as much as they do.
The Farm
Huski Greens is a small urban farm that grows healthy and nutritious Micro Greens, leafy greens and root vegetables without the use of any chemicals or pesticides.
Micro Greens are some of the most nutrient dense foods you can find and use a fraction of the space, water and equipment compared with traditional farming practices. Huski Greens' Micro Greens are grown in their small green house in shallow trays which are hand watered and grown under natural sunlight. Every tiny little micro green is harvested and packed by hand, and therefore checked and sorted with painstaking attention to detail – only the absolute best quality produce makes it out the door.
Their field was prepared using hugelkultur, a horticulture technique that uses wood debris and compost to create garden beds. The idea being that this technique will help to replenish the compacted and depleted soil beneath. Where possible Huski Greens source all of their seeds from Tasmanian suppliers, however this is not always possible and they sometimes need to buy seeds from interstate or very rarely overseas. The Huski Greens operation is small-scale to ensure a high quality product and to help maintain a sustainable local food culture.
They do not use harmful chemicals during any stage of the growing, harvesting, storing or packaging processes. All packaging is 100% compostable and they are currently working towards a zero-waste operation.