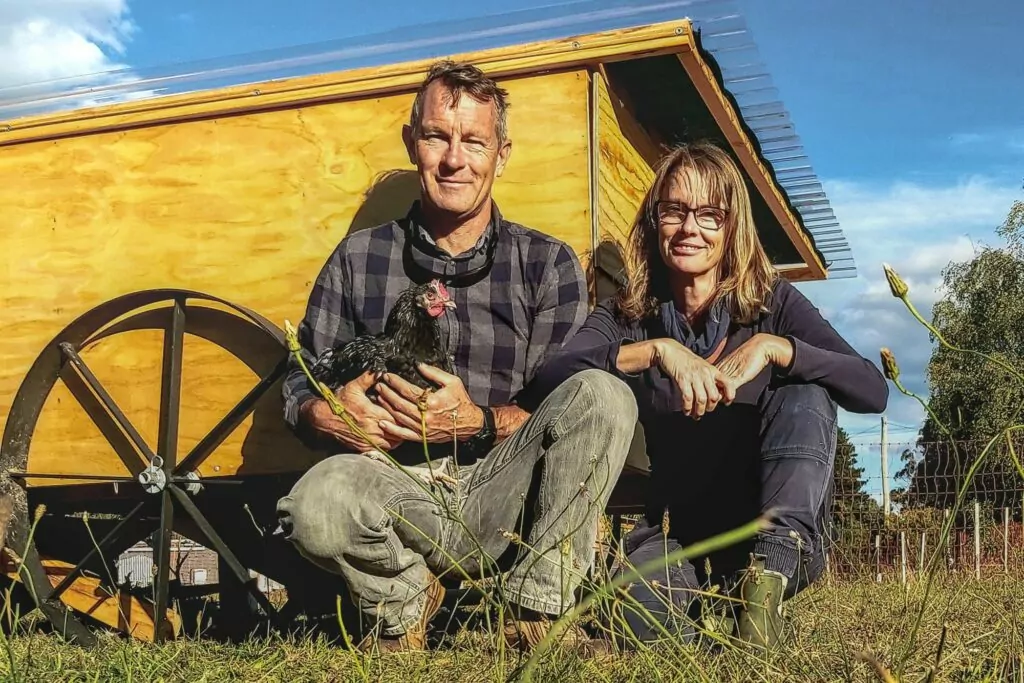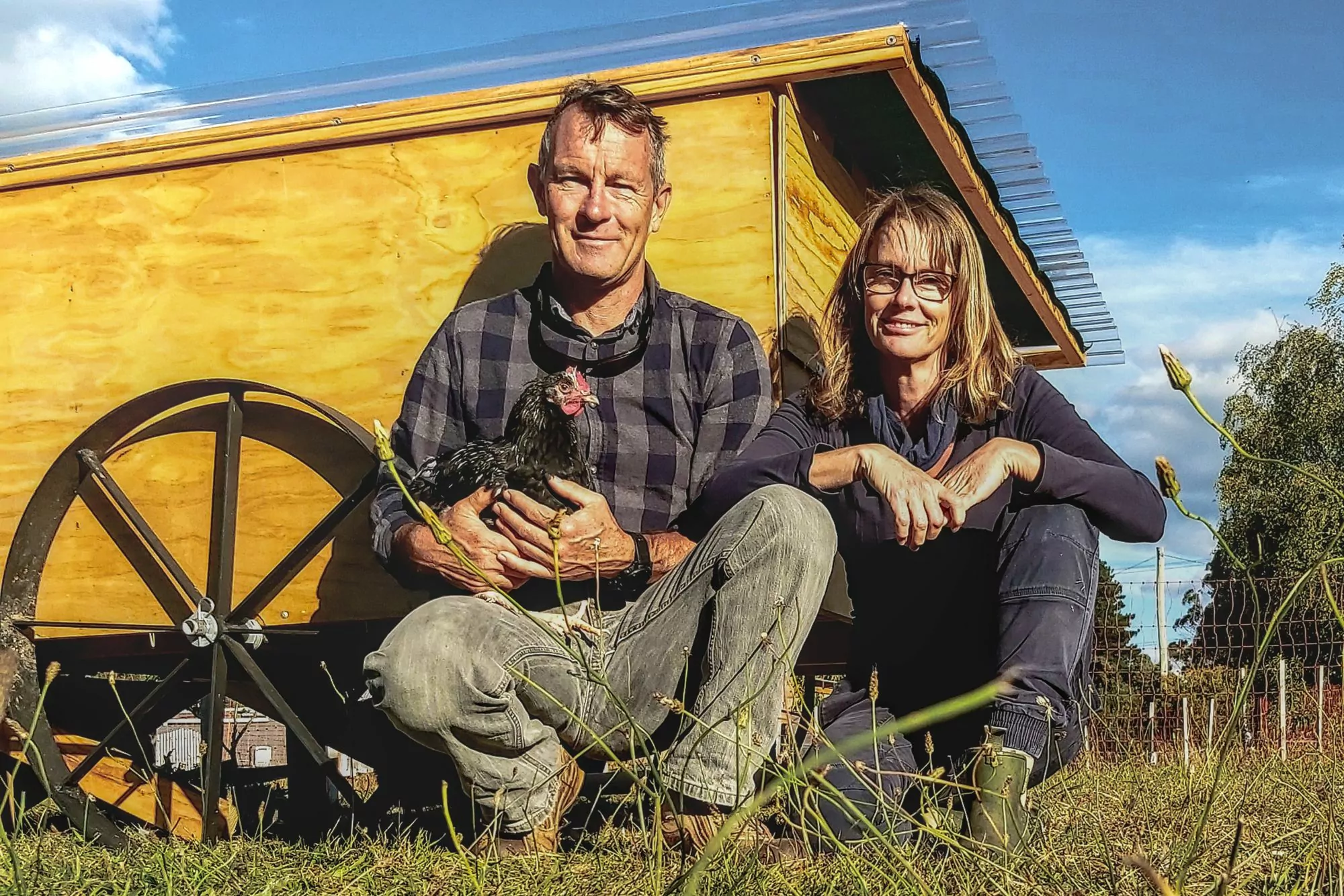 Karoolalla Farm is owned by two passionate farmers, Cate and Rupert. Rupert's background is in logistics but started life at an agriculture school. He is comfortable anywhere, from the delivery depot to the cow paddock and can turn his hand to any farm challenge or project. Cate began her professional life as a zoologist transitioning into medical science, veterinary management and horticulture and finally pulling it all together to become a chicken farmer and vegetable grower.
They love their animals, and have a passion for providing an environment for them to all roam freely, to forage and to live in a beautiful, happy environment. The quality of their products is testament to their hard work and passionate approach.
The Farm
Karoolalla Farm, a small homestead farm (the name comes from the suburb Karoola, and the property's street name Lalla!) located in the north of Tassie, started out on half an acre and is now being upscaled to 14 acres. They are working on building up their farm slowly and sustainably and currently produce tubestock plants (the stunning sunflower crops are amazing!) and eggs. They also breed pekin bantams and keep busy farming a range of fruit and vegetables which are available at their farm gate including cherry tomatoes and cape gooseberries, sweetcorn, zucchini, pumpkin, cucumber, capsicum, chilli, green beans, onions, celery and garlic. Freshly picked when you drive up and toot your horn for service!
The farm uses regenerative agriculture principles and cover cropping, while native trees and creek rehabilitation will help create wildlife habitats and biodiversity. The aim of the farm is to produce food that 'fits in' with nature.