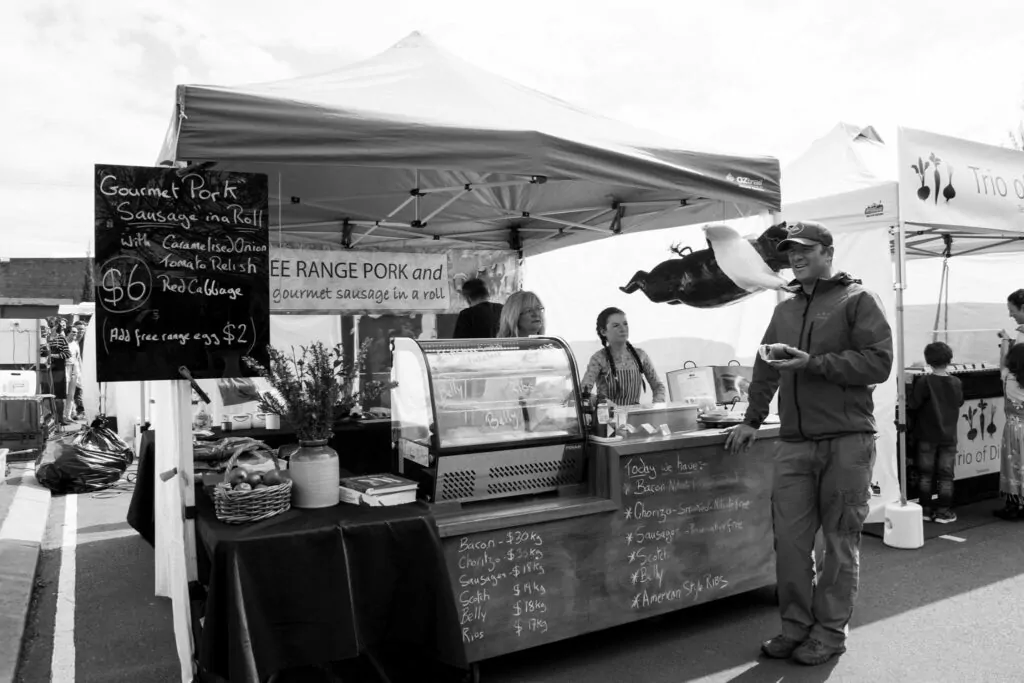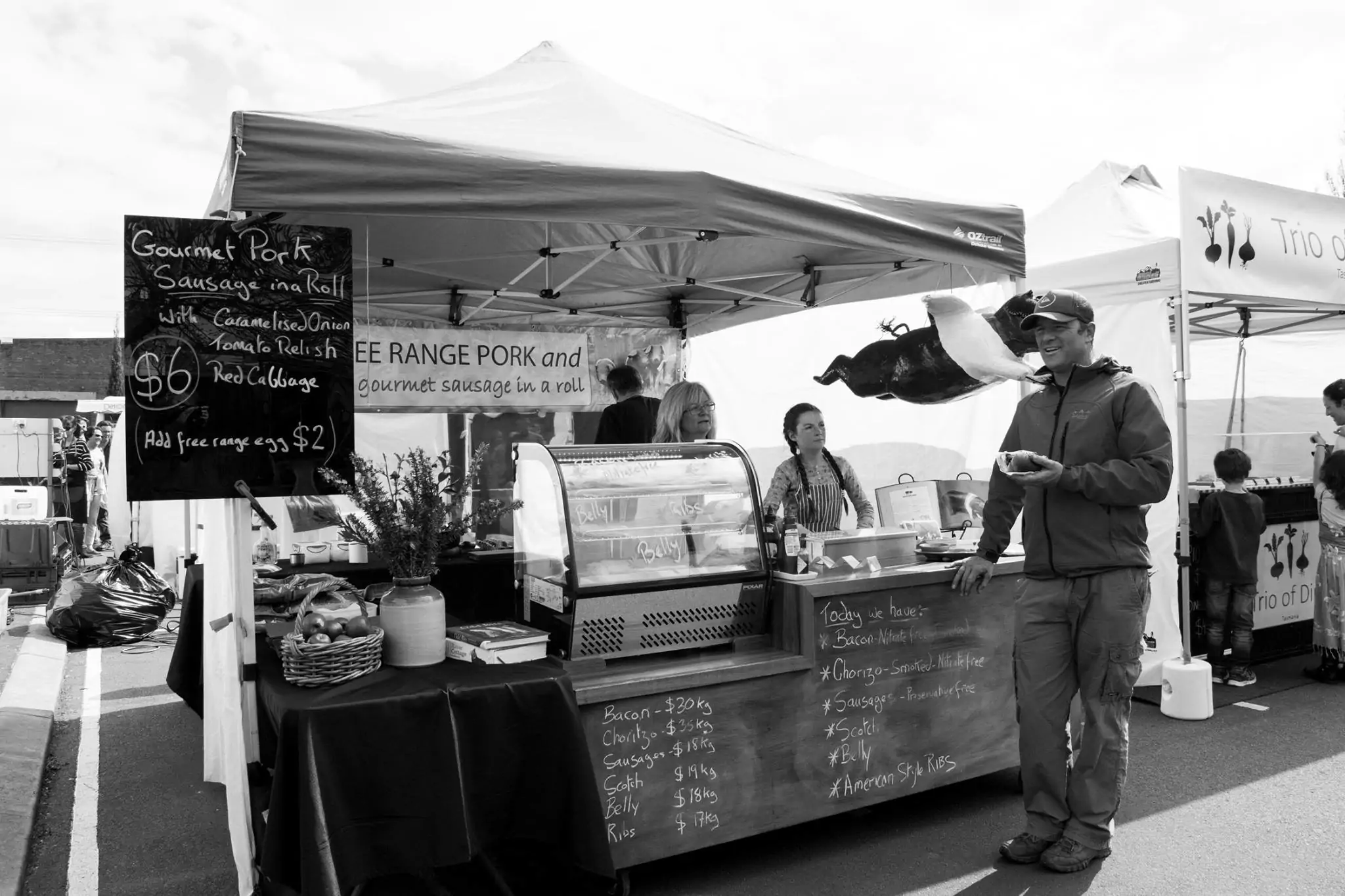 Langdale Farm is owned by Oliver and Fiona, with the farming business operating between 2011 and 2021.
The Farm
Langdale Farm offered gourmet farm stay accommodation on a small free range pig farm in the beautiful Tamar Valley of Tasmania, on the Tamar Valley Wine Route.
They produced premium rare breed pork products and sold ready-to-eat foods at seasonal events until 2021, paving the way for many other rare breed pig farmers in Tasmania.