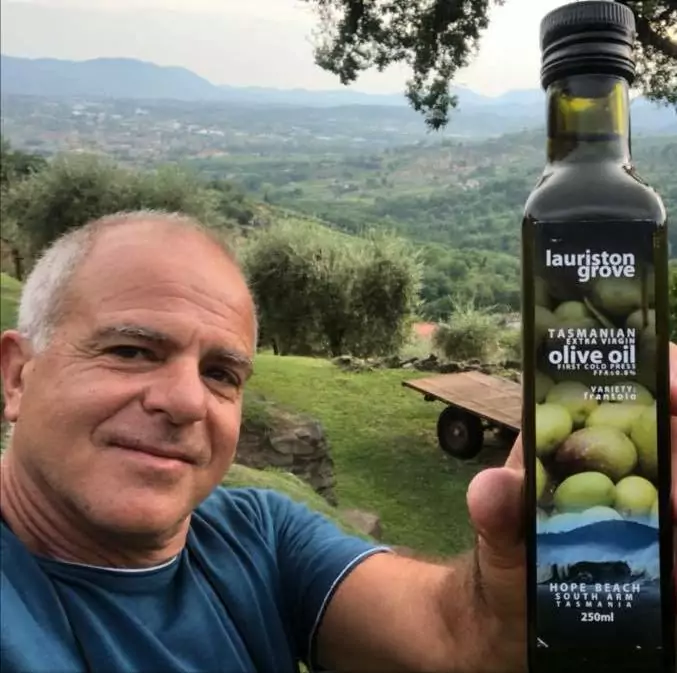 Lauriston Grove was established in 1994 by Marco and Vicki Linardi.
Their olives are handpicked using traditional methods. The annual harvest which occurs during May to July is a continuous festive occasion whereby many families, friends, and volunteers join in to help and celebrate with much chatter, laughter, music, food & wine well into the night.
The Farm
Lauriston Grove is one of the earliest olive groves planted in Tasmania. The property is located on the pristine coastal isthmus known as Hope Beach in South Arm, south of Hobart. The combination of consistent pure coastal breezes, sea mist, cool dry climate, well drained sandy loamy soils and natural underground waters are the essential factors resulting in the production of high quality extra virgin olive oil.
Their olives are produced using organic agricultural principals and methodology. There are four varieties of olives: 
Frantoio and Correggiola are Italian varieties renowned for their high-quality oils.
Manzanillo is a Spanish dual purpose variety great for both table olives and oil.
Hardy's Mammoth, which is a table olive with beautiful flavour and texture.