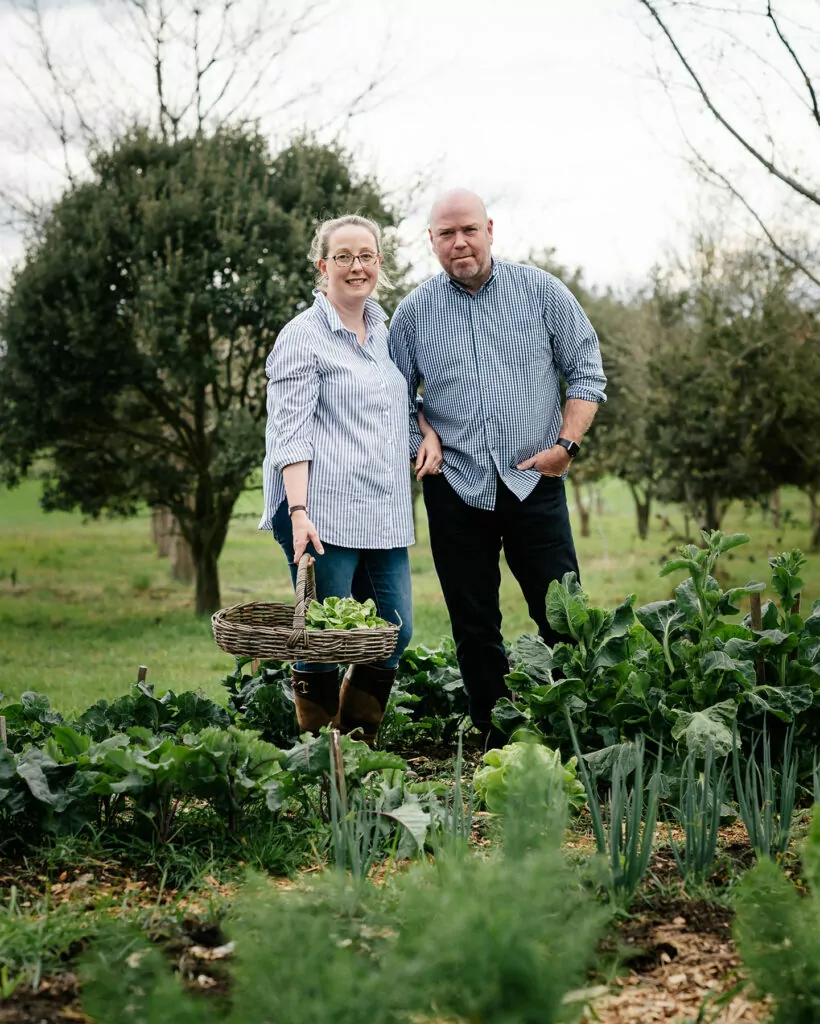 Theresa and Anthony were the hardworking couple behind Old Forest Vale Farm.
They purchased the farm in 2015 and transformed the property into a self sufficient haven for family, friends, B&B guests and themselves.
Their background was not in agriculture, in fact they both sat behind desks for the majority of their careers, with a yearning for a simpler life in the country.
Their farm experience was trial and error, learning on the job and thinking big. In 2019 they decided to move away from farming and purchased Meresta Eatery in Binalong Bay.
The Farm
Old Forest Vale Farm is a 20-acre holding in Northern Tasmania at the footsteps of the Western Tiers, that thrived on producing the best tasting produce in the most sustainable way.
Until they sold the farm Theresa and Anthony offered personal farm tours, cosy accommodation and homecooked food options as well as offering the freshest garlic and truffles.