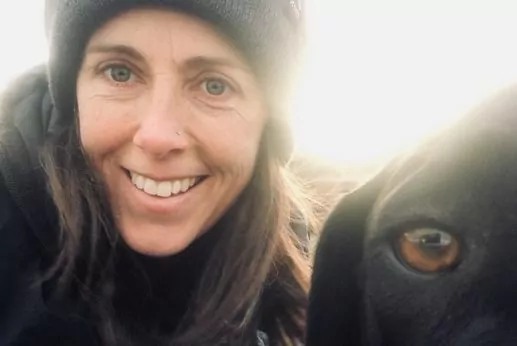 Libby describes herself as a jack of all trades, but a master of none! She has worked in a variety of areas including as a graphic designer, florist, vet nurse, travel consultant, Product Manager and Product Director; has been involved in start-ups and has Bachelor of Design and Masters of International Business. She moved to Tassie 8 years ago and found her piece of paradise in South Arm about 6 years ago and has been growing on a small-scale ever since, selling her excess produce at local markets and community stalls.
The Farm
South Arm Farm is a 1 acre small market garden on the South Arm Peninsula, south of Hobart. The market garden is farmed using minimal till, organic practices and grows seasonal vegetables for the local community. The spring of 2021 promises to be an exciting first season at the farm, a fulfillment of a farming dream.
As part of a story-telling exercise we conducted with this year's cohort of Sprout Producers, Libby eloquently explained the stage she is at currently:
While the soil has been turned over, I'm still just at the start. But I know who I am, and who I am here to serve my fresh produce to, and why feeding the local community I am so proud to be part of is part of my Tasmanian fresh food agrarian dream. When I designed my logo I had a bunch of friends pitch in ideas over a couple of bottles of pinot. We came up with a brand that featured a sassy gal farmer, sleeves rolled up, Rosie the Riveter reimagined as a contemporary farmer. They had drawn out my essence, visualising the inner farmer in me, fierce, hardworking, not scared to fail and shed a tear or two over hordes of cunning slugs, but ready to get up and have another go. There will be fresh produce in the lunch boxes and on the dinner plates of my friends, neighbours and the beautiful local people I haven't met yet this December. I'm still scared, but my Sprout community have my back, and nature has my front, and whatever comes next, South Arm Farm and I are ready for it.