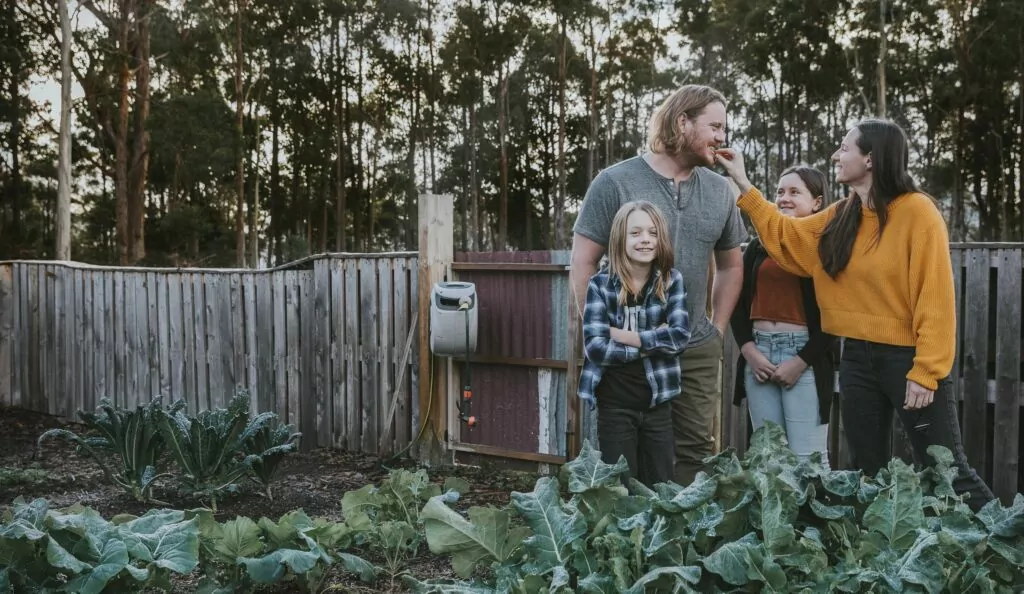 Melissa and Luke are ex Queenslanders who had the dream of moving to Tasmania for 15 years. 4 years ago, this dream became a reality as they moved the family south. Melissa is a Registered Nurse working in primary health while Luke is a diesel fitter by trade who spends his time behind a desk managing vehicle fleets.
Over the last 4 years they have been building basic infrastructure on their property and learning how to be more self-sufficient. These last 4 years have been an adventure as their property is rough, wild, blank as far as infrastructure and fencing goes, and off grid. While this is appealing to Luke and Melissa they are currently "taming" a small part of the property with a regenerative farming mindset to support their community with fresh, quality, locally and ethically farmed food. They are excited to take on the huge new learning curve by beginning the next chapter of our lives transitioning from their current professions to farmers.
The Farm
Springdale Farm is a 57 acre property in Collinsvale, 15 minutes from Glenorchy and 25 minutes from Hobart's CBD. Nestled on the northern side of Kunanyi / Mt Wellington with the beautiful back drop of Wellington Park the are constantly distracted with visual treats from Collins Bonnet, Mount Connection and Collins Cap to name a few. Situated amongst the mountains, Springdale Farm is subject to ever changing and challenging weather conditions.
Currently the main focus is on the market garden where they have been developing their green thumbs over the past 4 years using chemical free, no dig practices and figuring out what grows well in Collinsvale's microclimate. If you have been to Collinsvale, you know it's home of clay and rocks. They have been bartering with neighbours and selling the odd seasonal vegetable box to date but have plans to expand the market garden over the coming years, in a sustainable manner, into a 1 acre footprint to further support their local community with fresh seasonal produce.
Plans are also being drawn up for 10 acres of open and forested rotational grazing fields for small livestock and the remainder of the property is to be conserved in its natural state ensuring native wildlife and local eco systems are protected.