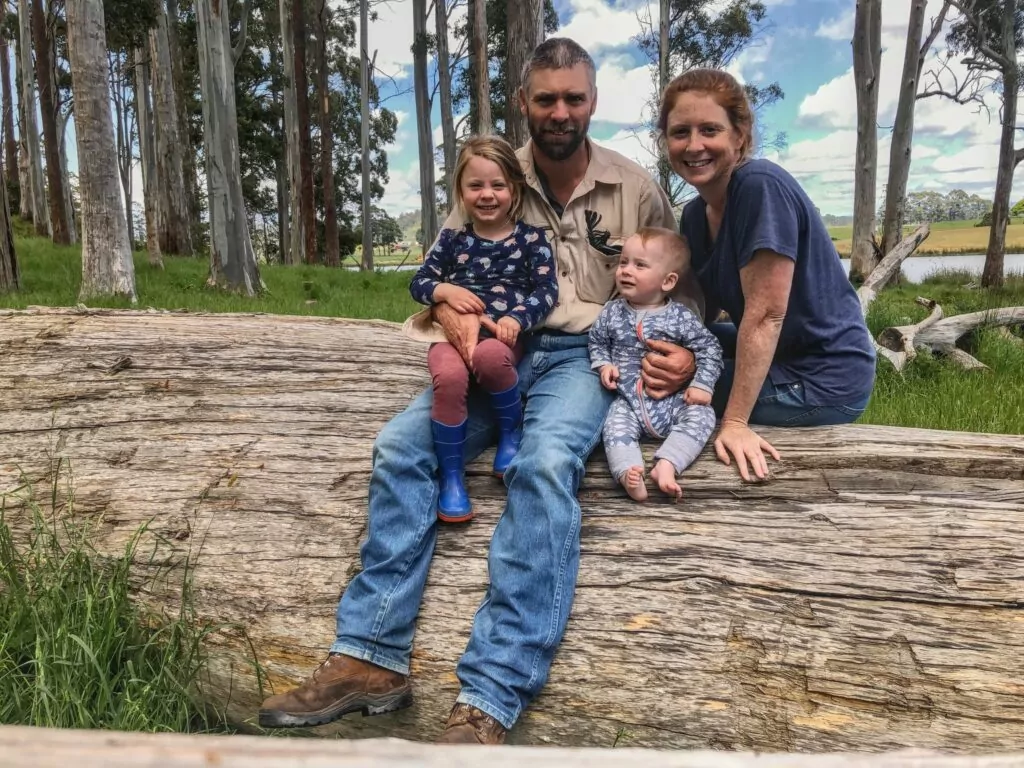 Josh and Patreena West are the team behind Westbae Pastoral. Having both had a background in farming, it was only fitting that they established a farm of their own to implement their ideas and desired farming practices.
Since establishing Westbae Pastoral, their family has grown to include two beautiful children as well as numerous pets and animals. It's a busy but fulfilling stage of their lives!
They strive to provide a good work/life balance, with their family, farm and animals being the heart and soul of why they choose to do what they do at Westbae Pastoral.
The Farm
Westbae Pastoral was established in 2009 on 70 acres with 6 breeding cows. Now based on 200 acres of undulating pastures, light bush and hills in Nook, close to Sheffield in NW Tasmania, the primary focus has been on a self replacing Hereford herd which has increased to 60 breeding cows. 
The herd is rotationally grazed on pasture and multi species crops and supplement fed hay during winter. Calving is an especially busy time of year on the farm but always an exciting one! To this point steer calves have been sold on as weaners and heifer calves have been retained to add to the herd, while the bulls are purchased off farm from Karoonda Park and Mawarra Genetics.
In 2021 Westbae Pastoral added a flock of Copworth ewes to the farm and in 2022 free range pasture raised laying hens have been introduced. The reason for including chickens on the farm is to follow the cattle and sheep on their rotational grazing which will in turn provide the farm with the diverse and sustainable farming practices they strive to achieve.