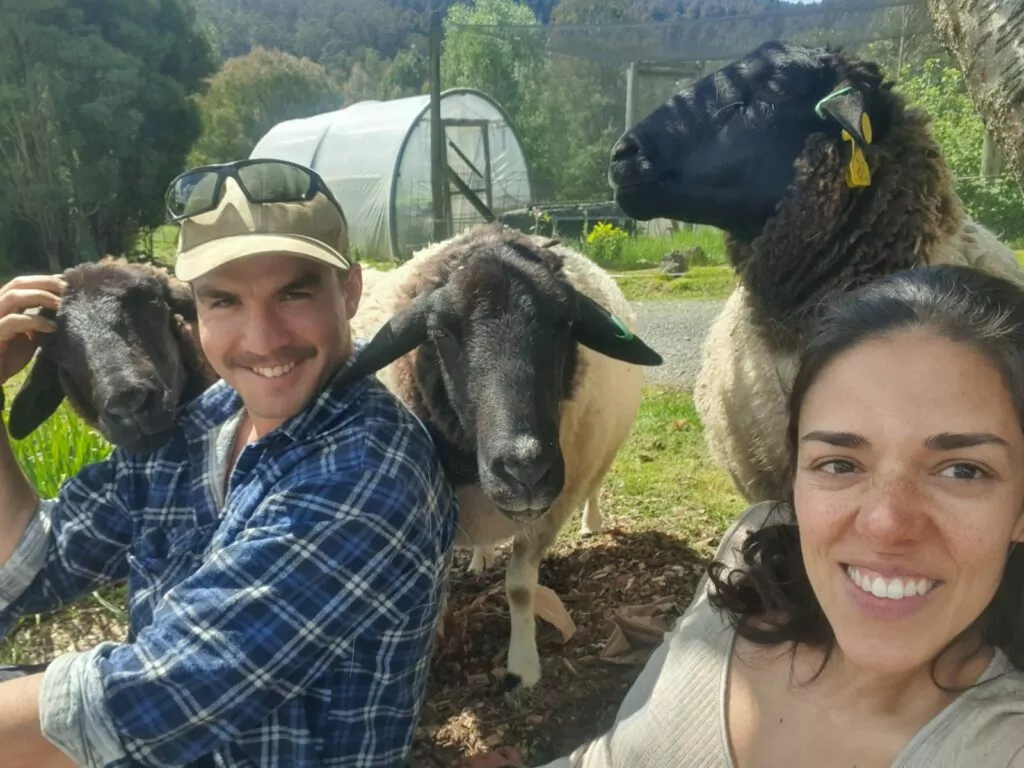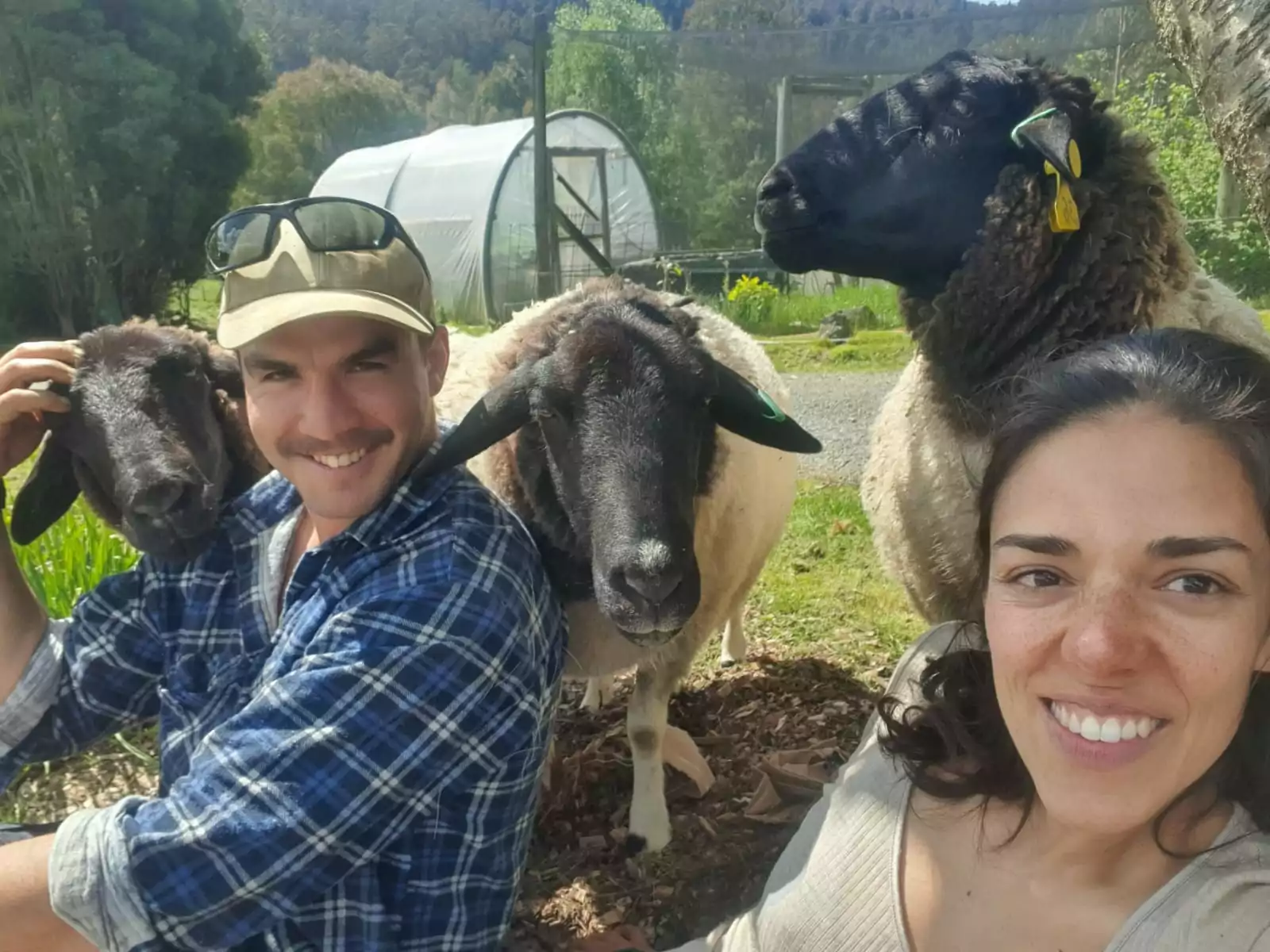 Inés' passion for animals and the planet comes from an early age. She found out about Permaculture while traveling the world for work; witnessing over- consumption, waste of resources and lack of community made her want to look for the opposite, finding inspiring projects along the way. When it was time to change paths, she chose Australia as her destination for a PDC, and that was the beginning of this new journey.
David grew up in Southern Tasmania and has always had a strong connection to the land here. Growing up connected to the land and gaining skills along the way he started the journey of wanting to become a producer. It was permaculture and the desire to live a richer, more productive life that brought Inés and David together. They moved to Tasmania in late 2021 and aim to sustain themselves and their community from the land they live on.
The Farm
Sparrow Foot Farm is a small footprint farm currently producing food through their expanding market garden and a growing flock of laying hens. Located in the Huon Valley, a hill in Franklin homes the 8 acres that overlook the Huon river. The owners/growers, Inés and David, find purpose and passion in growing healthy food that connects them and their community to the land they share.
In the developing market-garden, they align regenerative farming techniques with the simple goal of building healthy soils and growing delicious, nutrient-dense food. Chemical and tillage free. Currently around 600m2 of beds under cultivation growing mixed veggies with the scope of increasing to 3000m2. In 2023 they are eager to increase their presence in the local community through continued sales to individuals, small businesses and by starting to sell at market stalls.
The growing flock of heritage breed laying hens adds some great fertility and character to the paddocks. The happy chooks are rotated through the pastures, helping to build soil. Current egg sales are to small local business but through increasing the flock in 2023 they are aiming to supply more eggs to the community.
Increasing food security through a productive and consistent market garden is a priority and when the farm is well established, working with others to build complimentary enterprises is something David and Inés would deeply like to see happening. Their goal for this piece of land is for it to become a place for growing food, community and awareness while fostering a deeper connection to Earth.