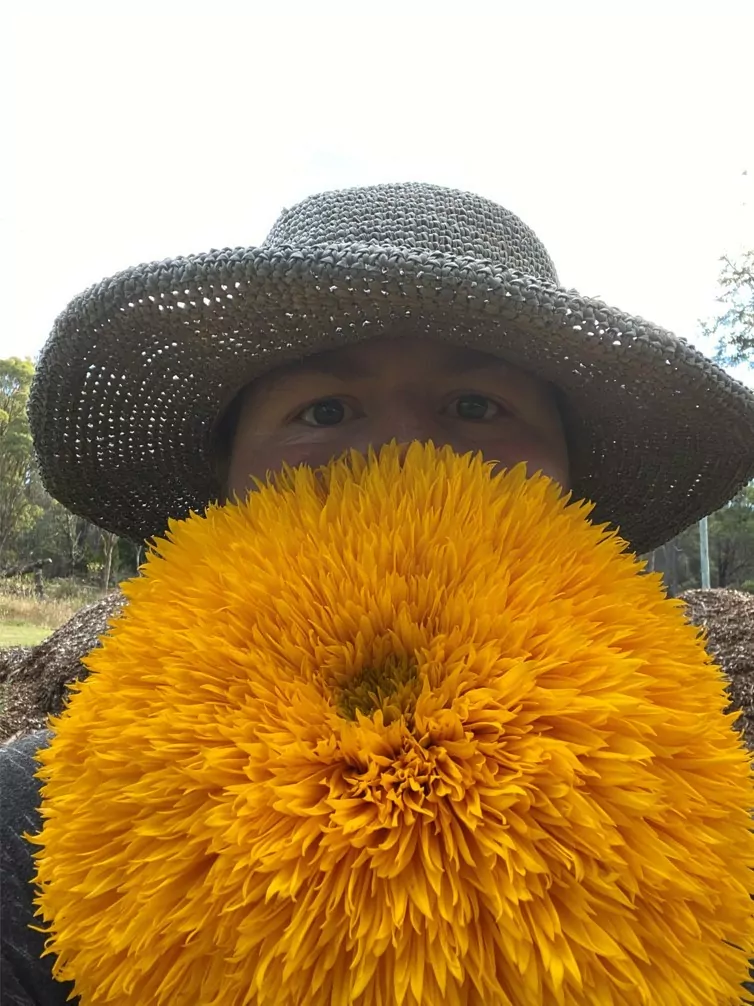 Abbey started Tassie Seeds early in 2020 after being stood down as a chef during the pandemic. Realising she needed to find a way to earn an income she looked to my first love – her garden and her seed collection. She learnt the ropes quickly, knowing she had a unique opportunity to make my stamp on the industry while the big seed players were at reduced capacity so worked like crazy to build the business up. She now needs to build more gardens, learn ways to be more efficient and improve her online and marketing game.
At home with her is husband Tim who is a tradesman, her faithful dogs Barney and Benga as well as chooks, ducks, cats and two cows, all who have a job to do to contribute to the garden.
The Farm
Tassie Seeds is a 5-acre farm In Bridgenorth, where they grow and sell 400+ vegetable and flower seeds, mostly to home gardeners. They also sell fresh vegetables to locals grown organically using permaculture principles, aiming for no dig after each garden's first year, using living mulches, worm farms, biochar and compost systems to help nourish their soil.
They recently took over Inspirations Seeds and look forward to growing all their rare beans and other crops that have been selected for Tasmania's cool climate conditions.
They are passionate seed savers and enjoy being part of their little life cycle and sending them off to help feed families around Australia. Abbey would now like to grow her reputation around Tasmania as a quality small scale seed producer focusing on good genetics and selecting the qualities in vegetables that she knows chefs require, in the hope that she can gain respect from the market garden community as a place to source locally grown seed.