The Dirt in Winter 2021
Frosty morning at @southarm farm
---
Message from CEO
Hello there Sprout supporters!
Winter is almost behind us, but as I sit here typing this message the mountain Kunanyi is blanketed in snow and we've had gale force winds across the state as the cold front has crossed our land. I sincerely hope all of you, your polytunnels, gardens, stock in the paddocks, lambs, chicken tractors and everything else has survived what Mother Nature has thrown at us.
With the release of the IPCC report, giving us a CODE RED for humanity, has really spurred me and the rest of the Sprout team on!  It is easy to be overwhelmed by the state of our globe, heaven knows it feels like such a big 'thing' to tackle, but there is SO much we can do as individuals and communities to make those micro steps, to then collectively produce macro impacts.  
Our food production is intrinsically linked with our climate, and there are so many opportunities in this space, and many things you can do as a consumer - shopping direct from farmers be that through farmers markets, online through the Tas Produce Collective, from a farm's stall at the end of their road. Reducing waste and ensuring you compost your organic matter through FOGO if you have it, or your own compost bin, or connecting with a local community garden that can take your waste.  Supporting those businesses who are a part of our local food system, be that cafes, retail outlets or restaurants, and asking them where they get their produce. 
As a farmer, you can focus on your own production, reducing packaging waste, reducing miles that things have to travel, sharing knowledge to make the sector stronger, focusing on your soil as custodians of the land and ensuring you are doing everything you can to pull carbon into the soil, out of the atmosphere.
Some of the amazing people in our Tassie community share their tips and skills on social media, to help us all learn how to tackle this issue, like @natalie_mendham, @goodlife_permaculture just to name a few! Thanks to you Nat and Hannah, always full of wisdom and advice.  
What steps can you take, to get active on climate?
Sprout is doing its part, to support and empower the local, small scale sustainable producer sector in Tasmania and the team are so driven and dedicated to get the best outcomes they can for the producers and Tassie too.
Here is an awesome illustration from @brenna_quinlan who does some of the most heartfelt, relevant and thought provoking artwork. Seemed very appropriate in this moment.
#EmpoweringSmallScaleTassieFarmers  #HealCountry
---
Latest News
Sprout Producer Program 2022 application round is now open!
SPP is a one-year program aimed at small-scale producers at any stage of their farming career. For more information visit this page on our website

We encourage you to get in touch if you have any questions about the program, Ollie Benson our kind and very approachable Producer Liaison is more than happy to talk to you. You can drop Ollie a line at [email protected] or call him on 0478 616 254.
Follow our current and graduates cohorts by checking out the hashtag #sproutproducerprogram on Instagram.  Applications close Monday 27th Sep.
---
Sprout Producer News
Tas Produce Co - launching new hubs
Many of our Sprout Producer Program graduates are part of the this amazing initiative in the Tassie food system, and its expanding the number of local hubs it has operating across the state. Here is some info direct from TPC, and a lovely image of a happy TPC customer!
Tasmanians will now have easier access to ethical and sustainable local produce via the Tasmanian Produce Collective online farmers market new local hubs.
The Tasmanian Produce Collective is a producer-owned and operated not-for-profit cooperative focused on getting quality produce into the hands of more Tasmanians via its online ordering platform and local collection points.
The Collective currently has hubs operating in the Tamar Valley, Launceston and the Midlands, with new hubs launching on the Eastern Shore, South East, and North West of Tasmania on 10 August and North East on 24 August.
Click here to visit their website, to find out more whether you are a consumer or producer.  
---
Events
Sprout AGM 2021
We will be holding our AGM on Sept 15th in Hobart (venue TBA) at 5.30pm. All are welcome, members will have voting rights and we are looking forward to getting through the formalities and then settling into catching up and further celebrating Sprout's 10th birthday.
Formal agenda items will be as follows:
Minutes from previous annual general meeting
Review of audited accounts and annual reports
Appointment of the auditor for next financial year
Re-election, election of any board members as applicable
Review of new Sprout Constitution
Keep an eye out for further details.
Cross Pollinate 2021
We are busy planning the event for this year, and in celebration of turning 10, we are going to have multiple Cross Pollinate events in different pockets of the state.  Our theme this year is storytelling. We want to unearth those stories of producers doing amazing things, to share their achievements and learn from their challenges and mistakes, to find solidarity in their journey and also to learn some new things along the way.  
There will be a program of events culminating in a Cross Pollinate dinner which we can't wait to tell you about. All of this happening in November, so stay tuned!
---
Opening the Gate - accelerating agritourism in Tasmania
Agritourism...where did this term come from? Italy, of course.
The word agriturismo is a combination of the Italian words agricoltura (agriculture) and turismo (tourism). An agriturismo is effectively a farm designed to also receive guests.
Connecting people to where their food is grown and farmed is a fundamental part of having a vibrant food system, and that's what we want here in Tasmania. So, have you ever considered diversifying your farm income to include agritourism? Perhaps you already do this, but would like to collaborate with others in your region or get advice on best practices?
HAVE YOU REGISTERED FOR THE FIELD DAYS?
'Opening the Gate' led by
Optimum Standard
is an agritourism accelerator program that is designed to help you. They have field days coming up, and whether you just have an idea, or you want help with best practice then these field days are a MUST. 
We'll be at the field days too and look forward to seeing you there. In the meantime, if you have any questions feel free to message us via social media or email us at
[email protected]
---
Our Community
Deloraine Farm land and house - For lease
A new owner of Hilltop Farm in Deloraine at 5329 Bass Highway is keen to see their land leased to someone who would like to farm it using organic principles and to start improving the land into the future.  There is 110ha divided with electric fencing into approx 30 paddocks, which has been used for cropping and dairy in the past. There is a fully renovated house on the property with a self contained unit as well and the farm holds a 240ML water licence and incorporates 3 dams and a very reliable bore.  The owners are keen to be flexible and happy to have discussions with anyone who is interested. Please drop Sprout an email with the subject - INTERESTED IN HILLTOP FARM to [email protected] and we can pass on your details.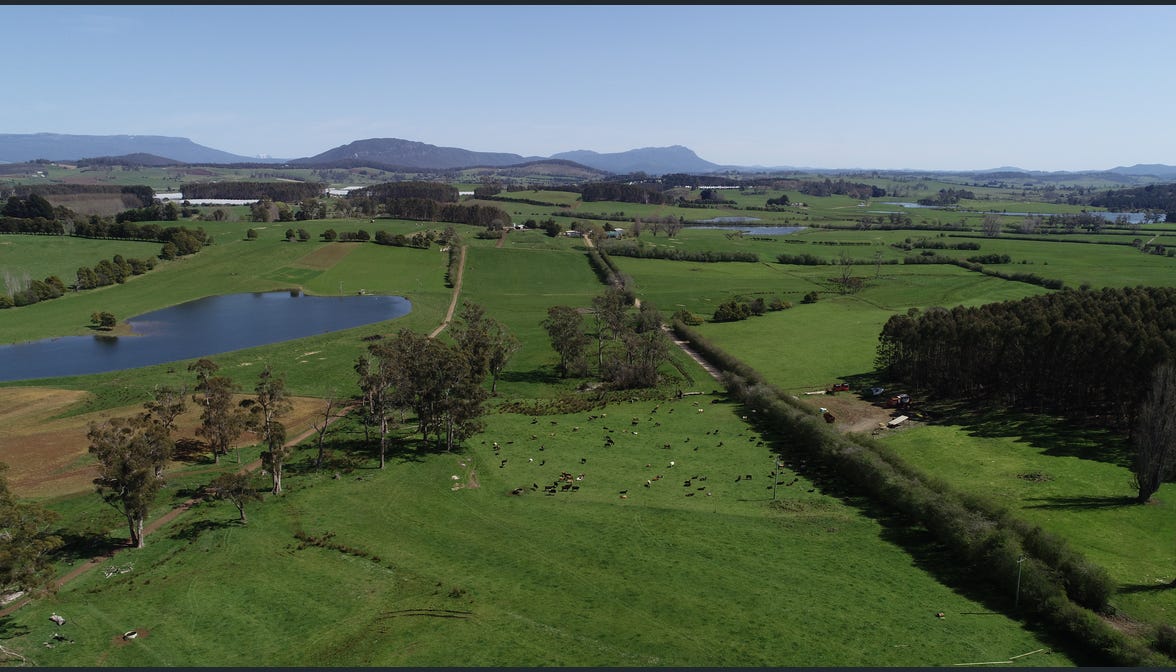 ---
Job opportunity with 24 Carrot Gardens
24 Carrot Gardens are hiring a full time School Kitchen Garden Project Manager, to work at the new 24 Carrot Garden HQ in Bridgewater. This is an amazing team to be a part of, so check it out! Applications close 30th August.
Click here to check out the details.
---
Bee pollination grant program
Check out details here from DPIPWE about the recently opened Bee Pollination Grant program. Applications close 9th September, 2021. We all know how important bees are to food production and crop pollination.
This awesome photo of a bee doing its thing is thanks to Lisa @campodeflori 
---
Looking for a heritage breed piglet?
If you've ever considered purchasing a live piglet (or slip, about two months old), to grow on as a pet, or for pork, or just because you love pigs, now's your chance. Langdale Farm are now finally winding up their pig farming operation in Glengarry and are keen to see their little piglets move on to wonderful homes.  They have a small number of Saddleback/Berkshire crossbred piglets for sale, $100 each. They are fully weaned and ready.
Please call Oliver Stocker on 0404 095 590 if you're interested.
---
Border closure hardship grants
Click here to see the details of newly announced grants available between $2,000 to $10,000 for those Tasmanian businesses that have been affected by the lockdowns and boarder closures in other states.
Do you like this post?