TO GROW OR NOT TO GROW
Lauren Byrne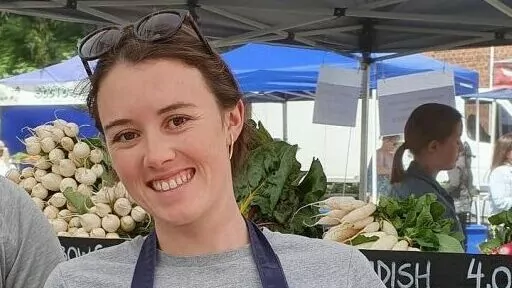 Lauren is one half of Felds Farm, a market garden that's split across two properties – one in North Lilydale and the other in the Coal Valley.
Lauren will look at what growth means to her and husband Michael, and how their attitudes to scaling have changed since they started farming in 2017. She'll examine if growth is actually bad, the pros and cons of scaling up and what scaling might actually look like, and the ways they've changed their approaches to market gardening to become more financially viable.
---
Technology and 'enoughness': A Conversation With…
Mikey Densham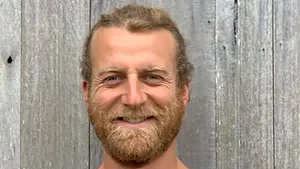 Mikey is a respected market gardener, podcast host and all round top bloke. Having previously run Mossy Willow Farm he and his partner now run Five Tales Farm on leased land in Victoria.
In the first of two 'Conversations With', Ollie and Mikey sat down and chatted over Zoom and a beer to discuss the uses of technology in small-scale farming and the concept of 'enoughness' in techniques to produce food.
---
MAKING SPACE FOR PRODUCTIVITY
Daniel Sih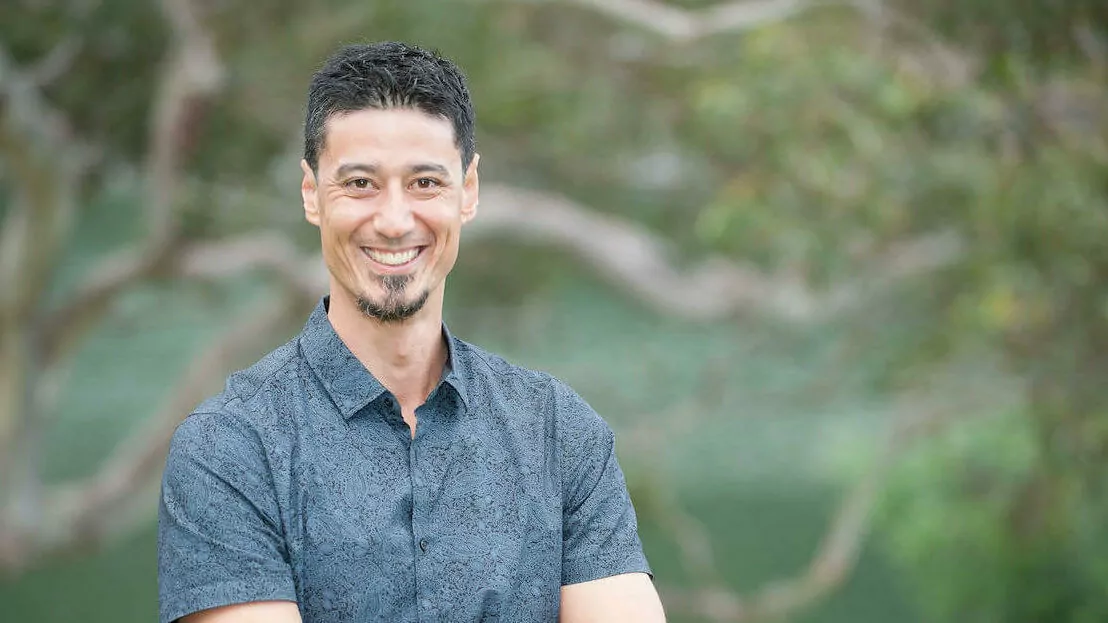 Daniel is an award-winning author and productivity expert, with 15 years experience working in senior leadership and strategic consulting roles across Australia and the UK.
Daniel will be speaking on how to make space for rest and deep thought in order to help increase productivity. He will also be helping us throughout the day with short facilitated sessions.
---
DARE TO ASK
Speakers to be announced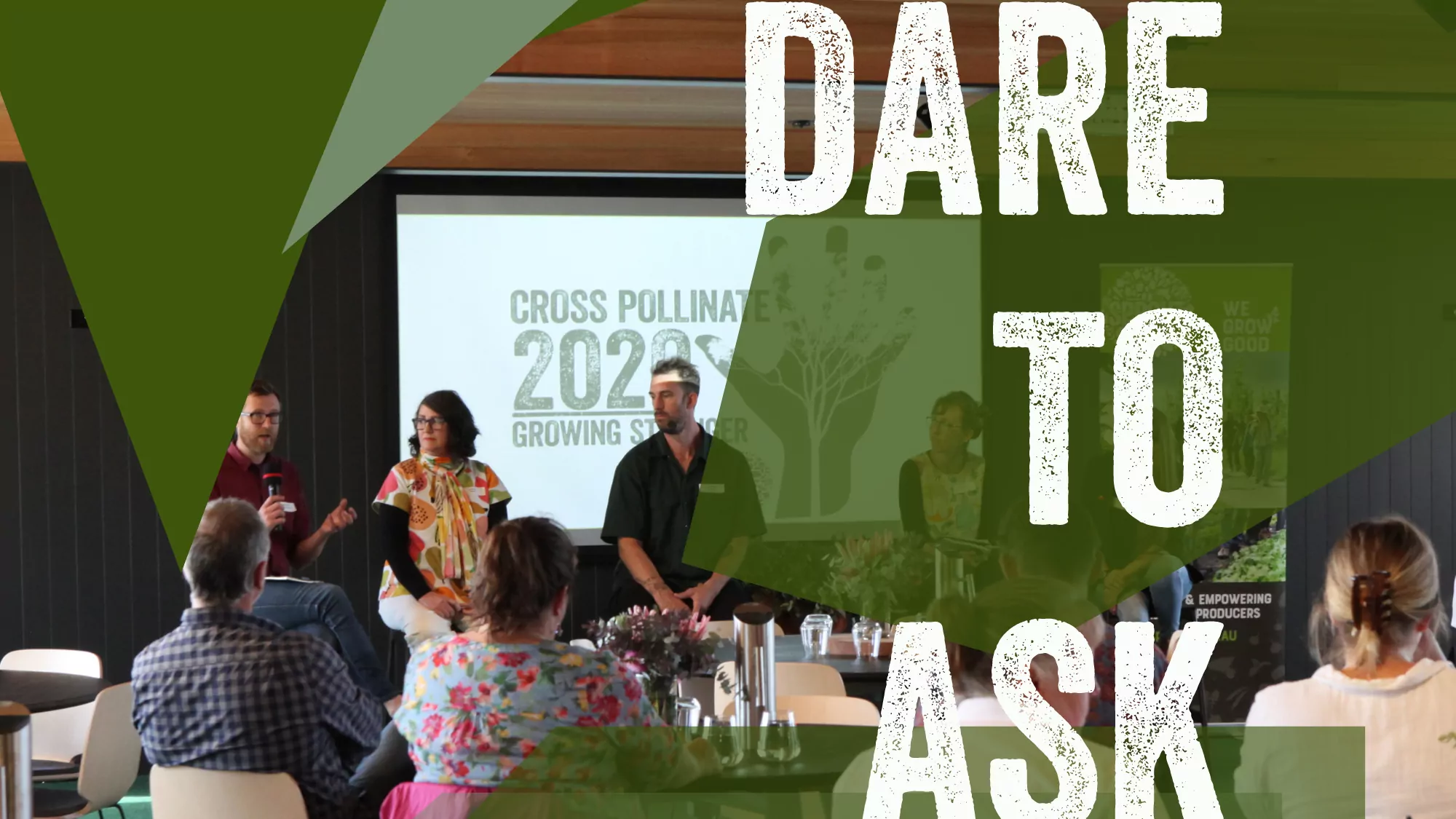 Dare to Ask is based on the well known ABC show, You Can't Ask That.
We take four respected small-scale Tasmanian farmers and dare to ask them what you've always wanted to know.
Unscripted and unplanned, these four brave farmers are happy to share financial information on their businesses. What could go wrong?
---
INCREASING WORK TO REDUCE WORK
Grace Gammage & Dylan Lehmann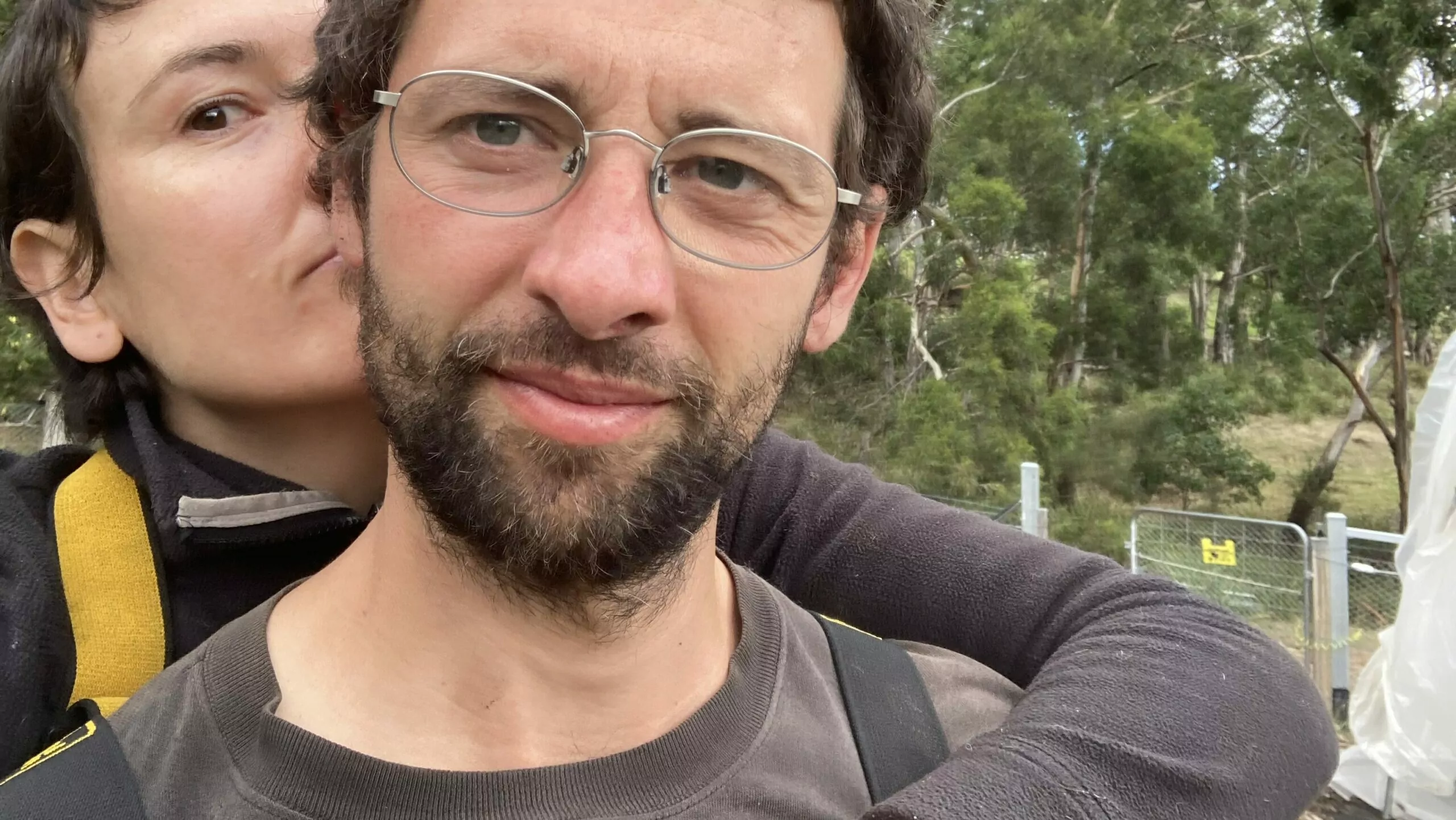 Grace and Dylan run Broom & Brine, a 1/4 acre market garden in southern lutriwuta. They grow a diverse range of vegetables for their CSA with excess being sold to restaurants.
Grace and Dylan will discuss their recent efforts on process improvements that has helped them increase the number of customers they sell to. Having started off selling to 35 CSA members they reached 50 weekly members in January, however this had started to take it's toil physically and mentally. The solution? They increased their work to reduce the work! Having used the practive of heijunka to help level their load they committed to adding an extra hour per day of 5S (which stands for sort, set in order, shine, standardize, sustain), taking their 24 hour working weeks (each) up to 28. Within 3 weeks of this commitment they had improved their processes sufficiently to reduce their working weeks back to 24 hours and still includes the daily 5S meeting! They will share what this means, what it looks like, and you can implement similar practices in your business and lives.
---
LOCAL FOOD ECONOMIES
Chez Orchard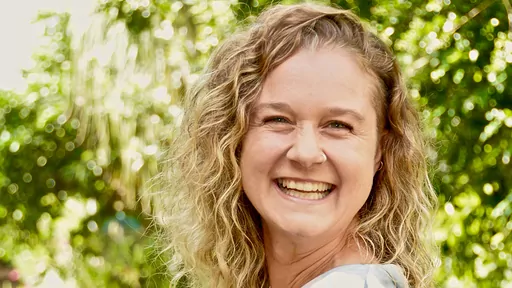 After leaving a corporate career in marketing to centre her work around her values, Chez dabbled in oyster mushroom, vegetable & flower farming and revelled in the joy of being muddy most of the time. She has worked for the Open Food Network, assists in the work of Young Farmers Connect, and is now Producer Liaison for the Tasmanian Produce Collective.
With a passion for community development Chez will be speaking about how local food economies and infrastructure is fundamental to the success of small-scale farming.
---
HOW TO MAKE SMALL FARMS WORK: A CONVERSATION WITH
Jake Wolki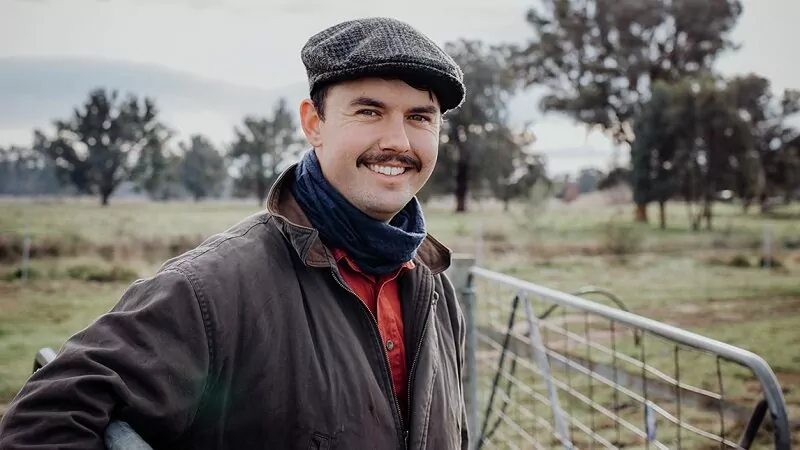 Jake is an entrepreneur, businessman, and first generation regenerative farmer located on the NSW/VIC border.
This is the second recorded 'Conversations With' video, and this time Ollie sat down to ask Jake what his tips where to make small farms work, his approaches to making a small farm profitable, and the reasons for being transparent with his accounts.