meet the people involved in growing good 2022
---
ASHLEY HUNTINGtON
Keynote Speaker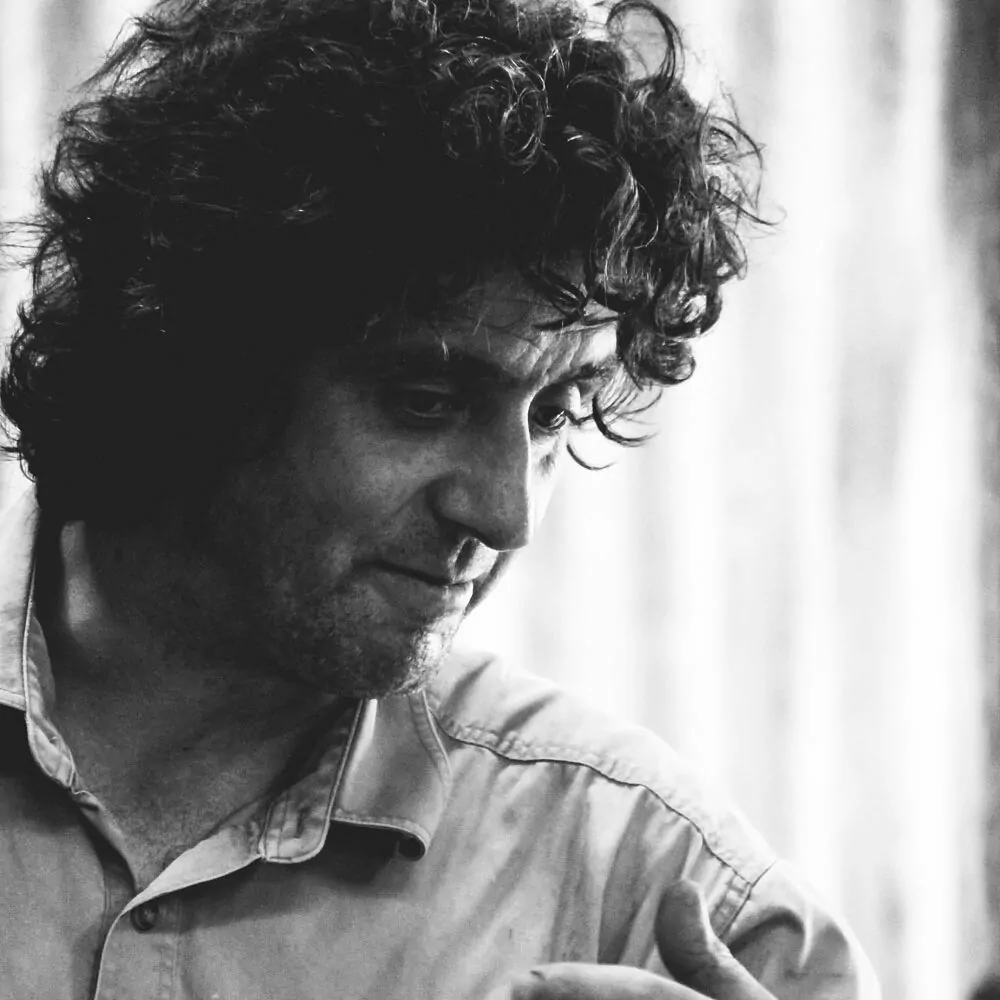 Our keynote speaker Ashley Huntington will inspire all with his immense sense of passion for Tasmania and our locally grown produce.
Operating one of the worlds only "on-farm" breweries, Two Metre Tall, Ashley and his wife Jane are committed to returning beer to its agricultural origins. They grow heritage varieties of hops, are propagating their own Maris Otter (still considered the very best barley variety for brewing), treat their own water which is extracted from the Derwent River flowing past their farm gate, and return all waste streams for productive re-use on their farm.
Ashley and Jane also open their Farm Bar from October to April each year and serve their hand pumped Real Ales & ciders accompanied by their estate bred, raised & finished Two Metre Tall "Beer Fed Beef" – fattened on the spent grain & hops from their brewery.
Tim Cox
Master of Ceremonies
Tim Cox will keep us entertained and on our toes with his wit and expertise as a master of ceremonies.
Tim has more than 25 years of ABC broadcasting experience with him presenting for ABC Brisbane, ABC Gold Coast Breakfast and presiding over Statewide Mornings in Tasmania, covering everything from the Beaconsfield mine rescue to bushfires here and in Victoria, as well as local, state and federal elections and thousands of stories from across Tassie and beyond.
Tim was the ABC's Broadcaster of the Year in 2009 and in March 2011, Tim won the prestigious Keith Welsh Award for his "outstanding contribution" to journalism in Tasmania.
Stephen Peak
The Agrarian Kitchen & Eatery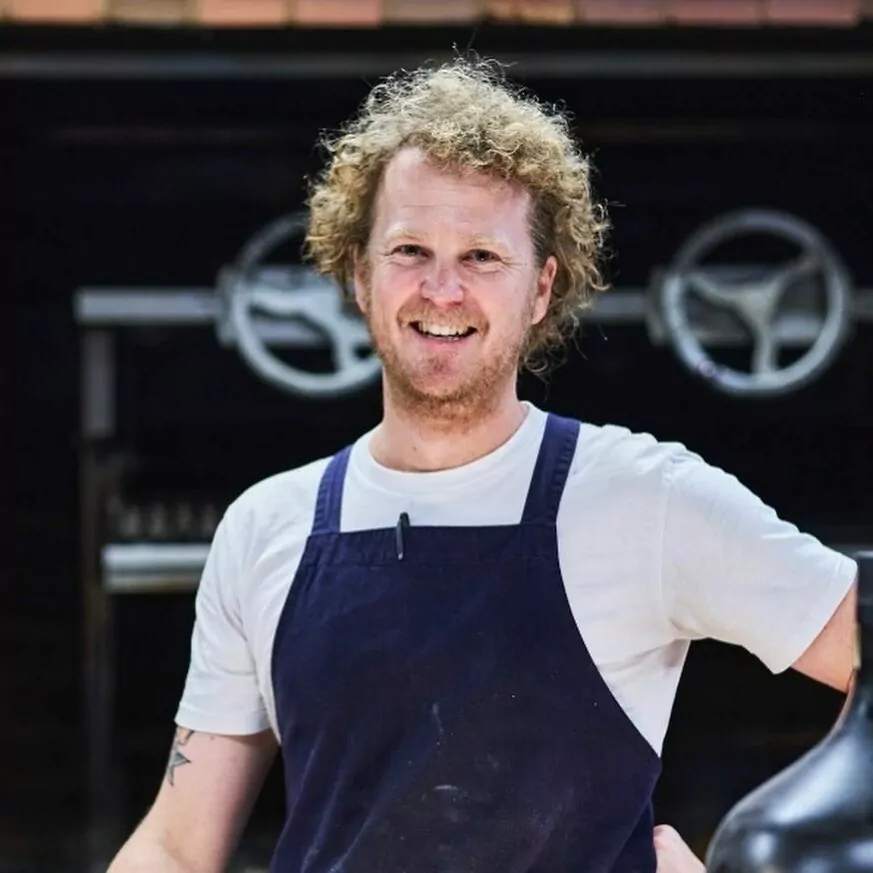 Stephen Peak will be heading up the team in the kitchen, producing the canapes and being on-hand throughout the night.
Stephen grew up in Byron Bay, and it was both here and in Queensland where he trained as a Chef and worked in several high-end restaurants. During a stint in London, Stephen was part of a team at Paxton & Whitfield cheesemongers where he sourced cheeses from small scale dairy producers for the retail and wholesale markets.
In 2018, Stephen moved to Tasmania to work at the Agrarian Kitchen Eatery, where he is now Head Chef. It was on a previous trip in Tasmania when he visited the Agrarian Kitchen that he saw an opportunity to focus his cooking on what he is most passionate about; high quality ingredients from local producers. As head chef, he has been able to establish close working relationships with Tasmanian producers and growers bringing local ingredients to the forefront of high-quality dining in Tasmania.
In 2022 Stephen joined the board of Sprout, where his passion and enthusiasm for small-scale producers is invaluable.
Lilly Trewartha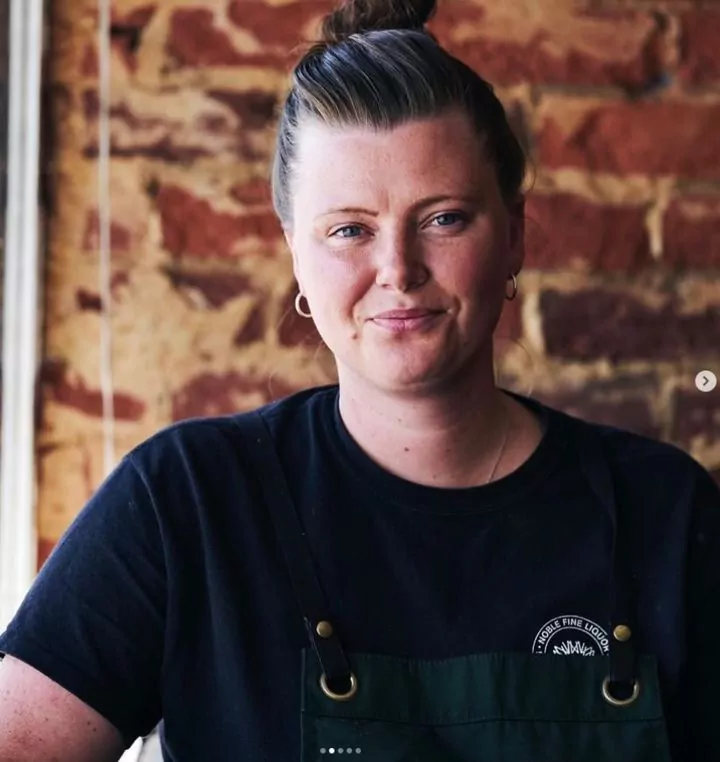 Lilly Trewartha will be serving up the incredible entrée dishes at Growing Good.
A D'Entrecasteaux Channel native and itinerant chef, in recent years Lilly has been found at Izakaya TEMPorary alongside mentor Luke Burgess, at Dier Makr, and now runs her own Lilly Trewartha Events.
From an early age Lilly felt an affinity for the bounty of nature, be it the crisp waters of southern Tasmania or the splendid vegetable garden of her childhood home, she has always been drawn to good food and good cooking. Formalising that passion through kitchens locally and overseas Lilly is forging her way through shared knowledge gleaned from farmers, butchers and colleagues whilst honouring the integrity they embody. Working locally, thinking globally Lilly shares her passion for travel, in particular Japan, where the influence of their traditions permeate her food and practice.
Massimo Mele
Peppina Restaurant & Grain of the Silos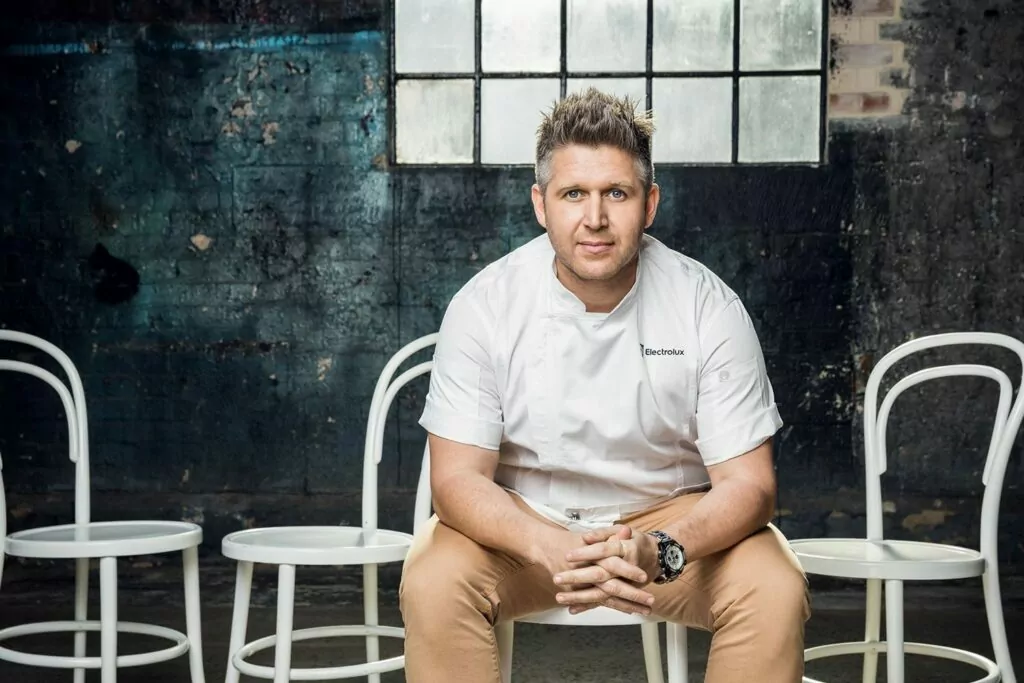 The amazing Massimo Mele has been charged with bringing you the main course, and we can't wait to see what he serves up.
Massimo was born in Tasmania then spent his early years in Naples, and by the time he was eight, when and he and his family returned to the state, his love of food was already formed. Cooking and eating fresh, regional and seasonal produce are in his DNA, and after working in Melbourne, Sydney and Italy, Massimo returned to Hobart.
He is the Food Director at Grain of the Silos in Launceston and at the end of 2021 took on the role of Culinary Director of The Tasman's new flagship Italian restaurant, Peppina. As ever, Massimo's relationships with farmers and producers is front and centre of his menus.
analiese gregory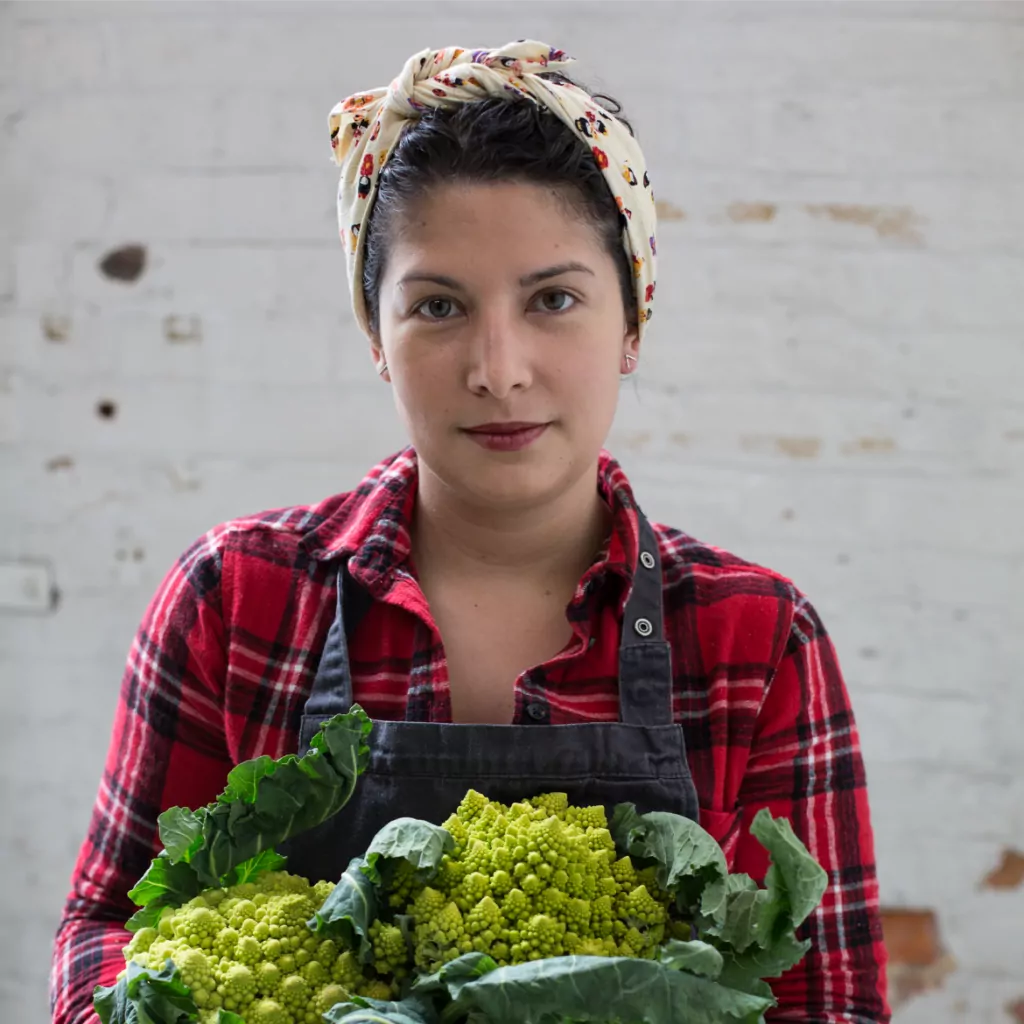 Last but very much not least, we have Analiese Gregory who will be wowing us with an incredible vegetable based dessert.
Hailed as one of the most exciting chefs of her generation, Analiese Gregory swapped the dazzling Michelin star restaurants of Paris's Le Meurice and Sydney's Quay for rugged Tasmania. She has left her high pressure restaurant career for a century old cottage at the bottom of the world in Tasmania. Here, she strives to forge a new life for herself, learning to hunt, fish, forage and live seasonally, closer to nature.
Recently she has starred in the SBS show 'A girls guide to..' and is also the author of How Wild Things Are.
---
meet the producers & produce on show during growing good
Throughout the evening we will be showcasing the stories of our wonderful producers and celebrating the winner of the 2022 Small Producer of the Year Award. Last year's winners Matt Tack and Coreen Ung from Our Mates' Farm will share with us what the last year has been like for them, and will hand the baton on to this year's winner, as voted by the you, the Tassie community.
We are grateful to all the producers who are supplying their amazing produce for Growing Good, an updated list of producers will appear below. Thanks also to Eumarrah Hobart for helping us with staples.
---