Your membership contribution helps Sprout to continue supporting small producers across Tasmania, and also provides you with access to mentoring connections, networking opportunities, member pricing for events and workshops, seasonal e-newsletters, and voting rights at our AGM.
We are also very proud to offer the below latest benefits for all members:
---
the sprout hub
All members receive access to our online centre for training and education – The Sprout Hub.
At the heart of the Hub is our online training courses where we have set up three areas of learning: Core Farming, Core Business, and Supplementary Learning. All Sprout members have free access to the Core Farming and Core Business courses, with the others being available to purchase.
In addition to our courses, we have included a section of resources that can be accessed for free to all members. Here you will find a host of useful information, recorded webinars, fact sheets, links and much more.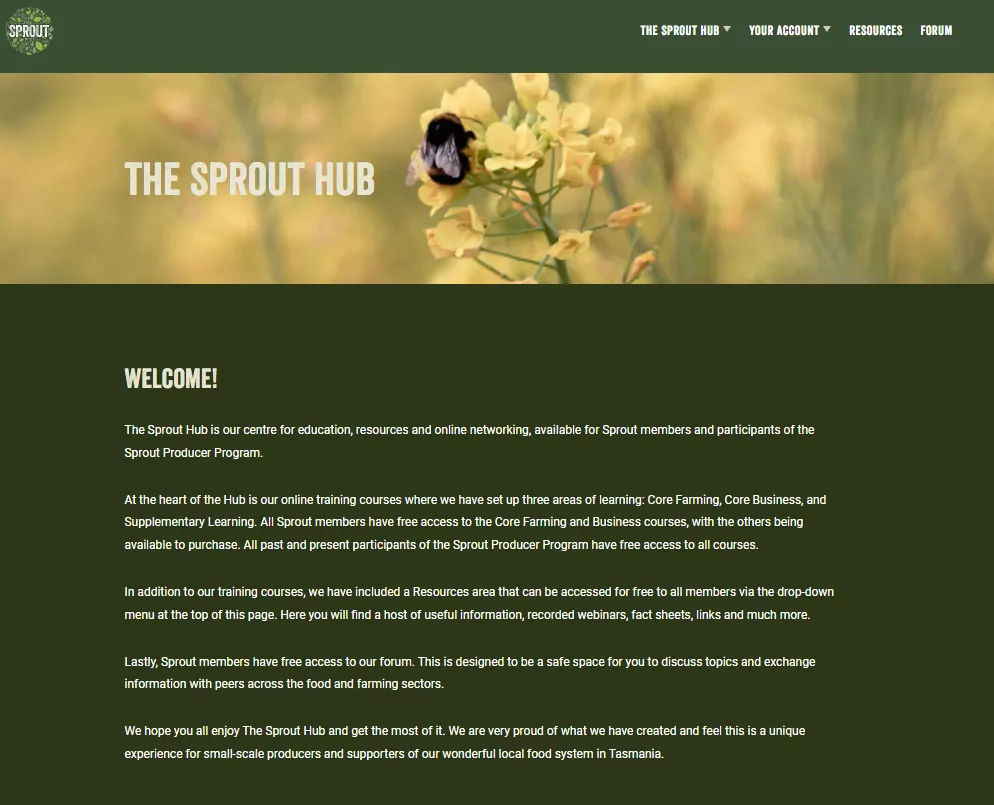 ---
discounts with active vista
Thanks to the support of James from ActiveVista we are offering members 3.5% off all equipment and seed purchases through ActiveVista.
Check out the amazing range James has in store and contact us for details on how to take advantage of this offer.

---
cross pollinate and growing good
All members receive member pricing for tickets to our annual Cross Pollinate conference and to our end of year fundraising dinner event, Growing Good – A Celebration of Produce & People.