Alex taylor of Golden Valley Farm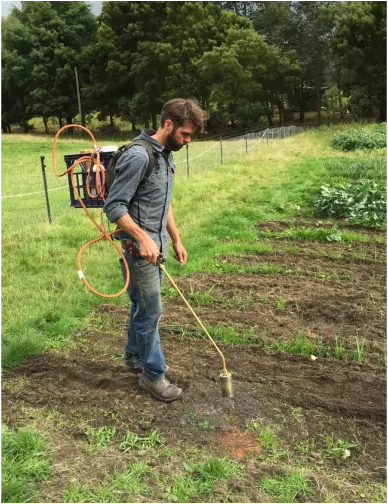 Thank you to those who nominated a small producer for this award. Nominations were reviewed and we are so thrilled to announce that for 2016 – the Small Producer Award recipient was Alex Taylor, from Golden Valley Farm in Cygnet TAS.
Alex started Golden Valley Farm in 2010 with a spade, a mattock and a head full of dreams. Six years later Golden Valley Farm turned over almost $100,000 in fresh, local, organic vegetables, using intensive plantings of succession crops over two locations, providing a year-'round income.
Alex believes that local organic market gardens are a no-brainer: the produce is fresher and more nutritious, wealth remains in the community, social capital is strengthened, and all this with minimal food miles and no toxic inputs!
Alex still finds time for dreaming amidst the hustle and bustle of his four-season farm.
Check out Alex's blog where he chats about his farm experiences and beliefs. This article in particular features his reflection and part of his thank you speech upon receiving the Sprout Small Producer Award. Great work Alex! Well done.