Lisa & Adam of Cornerstone Farm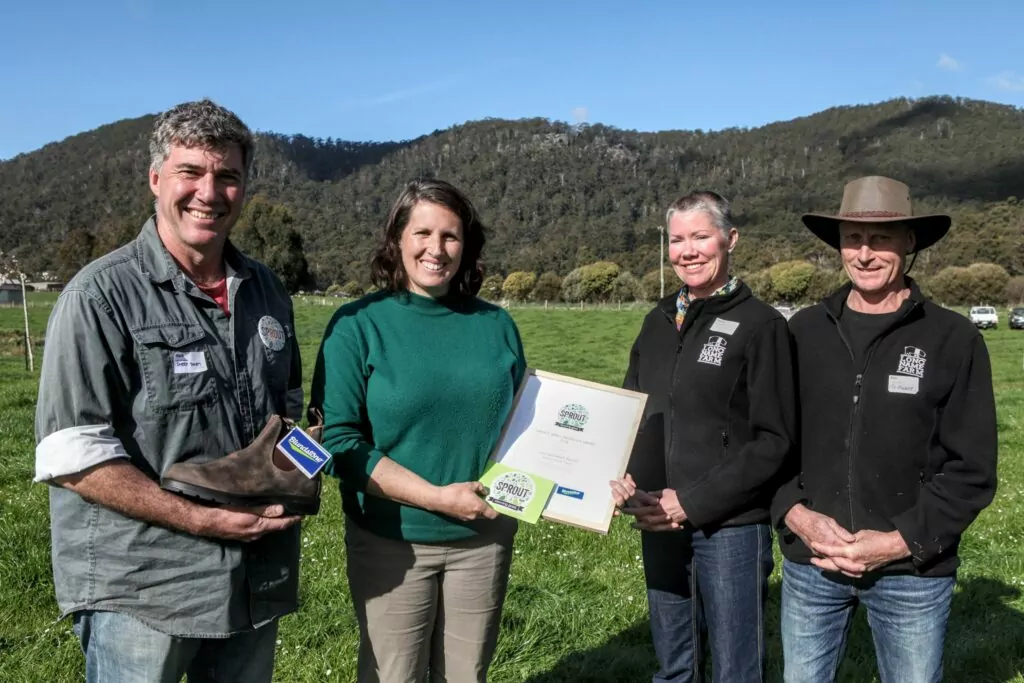 Lisa & Adam were nominated as the 2018 Small producer of the year, by our Tassie food community.
This award means so much to the producers who receive it, as it is recognition from their community for all the hard work, dedication and passion they have for sustainable agriculture on a small scale. Lisa attended our Cross Pollinate Conference at Mount Gnomon Farm in Penguin on the NW coast of Tasmania, and was humbled by the nominations she received.
They are located in the pristine West Tamar region of Northern Tasmania and are completely family owned and operated. They produce Suffolk Lamb, Angus Beef and Pasture Raised Pork, and they are passionate about giving their local community the opportunity to buy premium quality, farm raised, grass fed meat direct from their local farmer.
Great news travels fast – our winners for 2018 are featured in the Tasmanian Examiner to celebrate their win.