Phil and Selina of Long Name Farm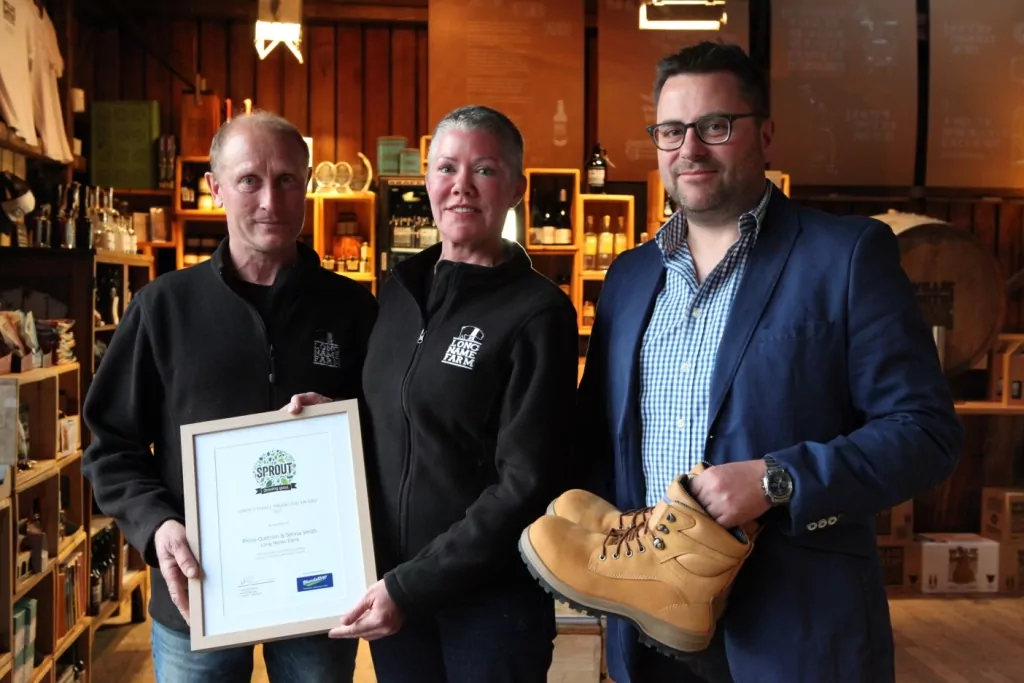 Phil and Selina were nominated by you, the Tassie food community, as the 2017 Sprout Small Producer of the Year!
It was great to see them so humbled on the night, when they received their award at the Cross Pollinate Long Table dinner, and to hear from them about their journey so far. They farm rare and heritage breed pigs on Tasmania's scenic East Coast. Wessex Saddleback, Tamworth and Berkshire pigs freely roam 40 coastal acres in the picturesque hamlet of Little Swanport. As of November last year, both Phil and Selina are full time on farm, which is an incredible achievement!
If you are keen to meet them, why not head to Farm Gate Market in Hobart on the 1st and 3rd Sunday of each month, you can collect your pork order at the same time, or order your own Pig In A Box and they'll deliver it to your door.
Thanks to Blundstone Australia Phil and Selina have shiny (or should we say now…muddy) new boots for around the farm, as well as $500 cash, and mentoring time with some expert staff from within the Blundstone Australia team.