The Dirt in Autumn 2022
Autumn is drawing to a close and even the Tasmanian native Fagus has finished turning as we head towards the start of Winter. The first snow was seen dusting kunanyi a few days ago.
Check out our stories below to learn more about what we've been up to, and what is going on in your community of agriculture and food.
Latest News
Message from Jen our CEO
Christmas time for me was particularly special as I had the rare opportunity to have 5 weeks off with my husband and children. We went to our 'utopian' paddock in Branxholm and camped and rode our bikes. It was bliss. I was very aware of how lucky we are, living in Tassie, having access to these amazing wild places, and reflecting on how simple and fuss free life can be when all the material things are gone. I really hope you had a chance to find your restful place over the holiday period and took some time to restore for the year ahead.
I would like to say welcome to those who have recently joined our mailing list, it is great to see many new names popping up in our database. I hope your connection with Sprout gives you the support and information you need to be empowered.
The work we do here at Sprout, in supporting small scale producers to be the best they can be, and to help grow a robust, sustainable local food system here in Tassie, has incredibly positive outcomes. Positive outcomes for communities, mental health of farmers, the climate, the soil and more. I am buoyed by the rise in interest from the philanthropic and investments communities, to support initiatives that are grass-roots in nature, that are focused on outcomes that are more community, regional and environmental based, and not focused purely on yields, output, profits and exports.
Tasmania has the opportunity to be leaders in shifting from global, to local, and there is no time like the present to be making this shift. The pandemic has shown us our vulnerabilities in food supply chains and global market reliance, and now mother nature is raising that white flag louder and larger than ever – Act Now!
I feel so positive about the opportunities we have as a collective producer community here in Tassie. I continue to meet with stakeholders and government representatives to talk about and advocate for the small scale agricultural sector, to drive an interest and to increase knowledge around how vital it is for the development of our local food system.
Some of the topics on my radar are:
Meat processing – how can we ensure it is sustainable, viable and practical for all scales of agriculture, particularly local service processing.
Logistics – what solutions could be found that will enable economies of scale and support for the transport of smaller portions of produce around the state.
Pathways for careers in small scale agriculture – where and how can people learn about this type of agriculture? Could there be solutions where we enable traineeships to be taken across a collection of farms, via an organisation that coordinates placements on behalf of the students and farmers?
Biodiversity and regeneration – how can small scale farmers measure and show the positive impact they have on their properties in a financially viable way?
Regulatory challenges – what can we do to make that pathway easier to travel for small scale farms?
If there is anything you think should be on my list, but it isn't, please drop me an email or pick up the phone and give me a call. I love chatting to people who are passionate about these things too, and Sprout is here to support you.
Throughout the year ahead, we are planning events that will support your learning, your connections with others, and to enhance the main thing that is so very important to us here, the sense of family. We know it takes a village, and the Sprout Family is one you can lean on.
Stay safe, take a moment to pause and enjoy the beautiful sunrises we get in Autumn and I look forward to seeing you online or in person in the months ahead.
Warm regards,
Jen
Sprout Producers News #Blundstone
We are up and running with the 2022 cohort and have lots planned for the year.
With Covid cases on the rise at the start of the year we decided to move the Induction Day online, and although we missed being able to get to know one another in person it was still an enjoyable day. The cohort learnt more about what we have in store for them with field days, learning opportunities, monthly online hangouts and the launch of our Learning Management System.
We were also thrilled to announce that Blundstone were offering each of them a new pair of boots to help support their year with Sprout. A big thanks to Adam and the Blundstone team for their ongoing support!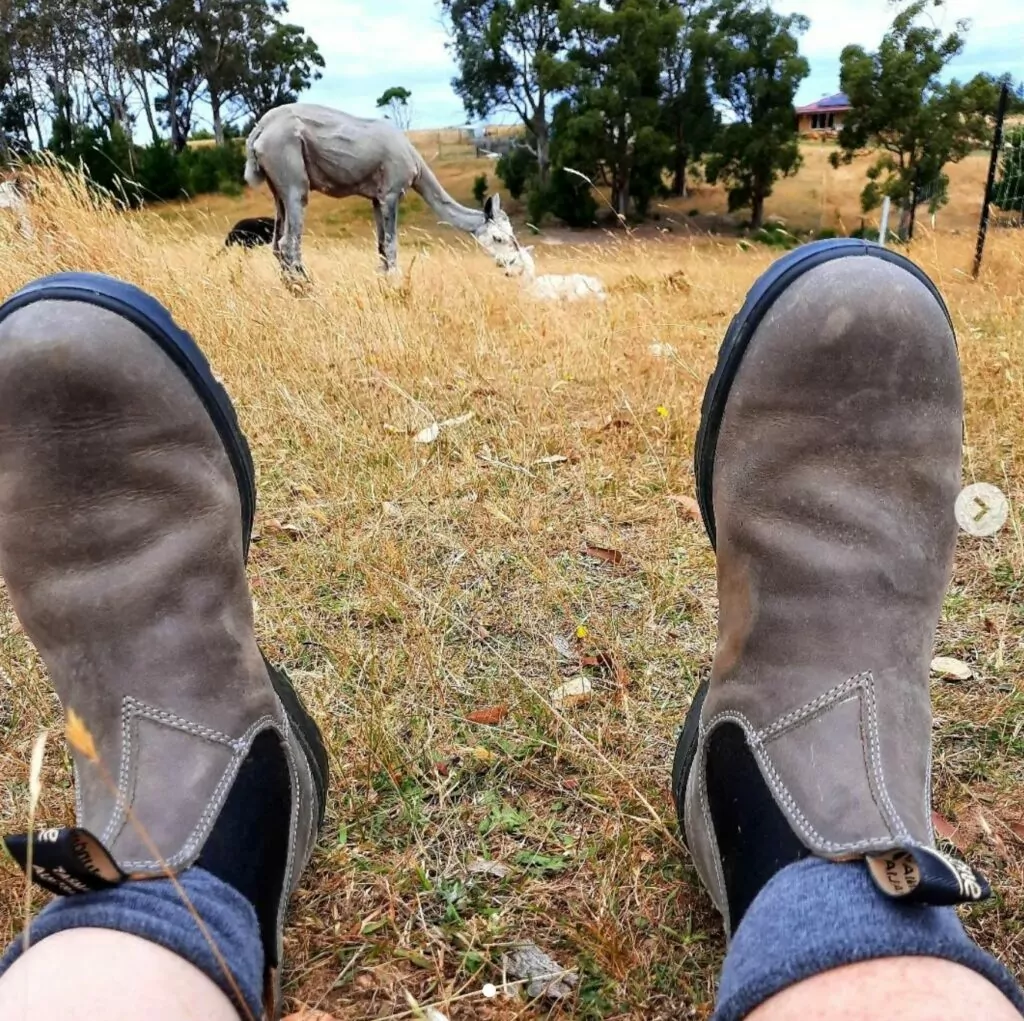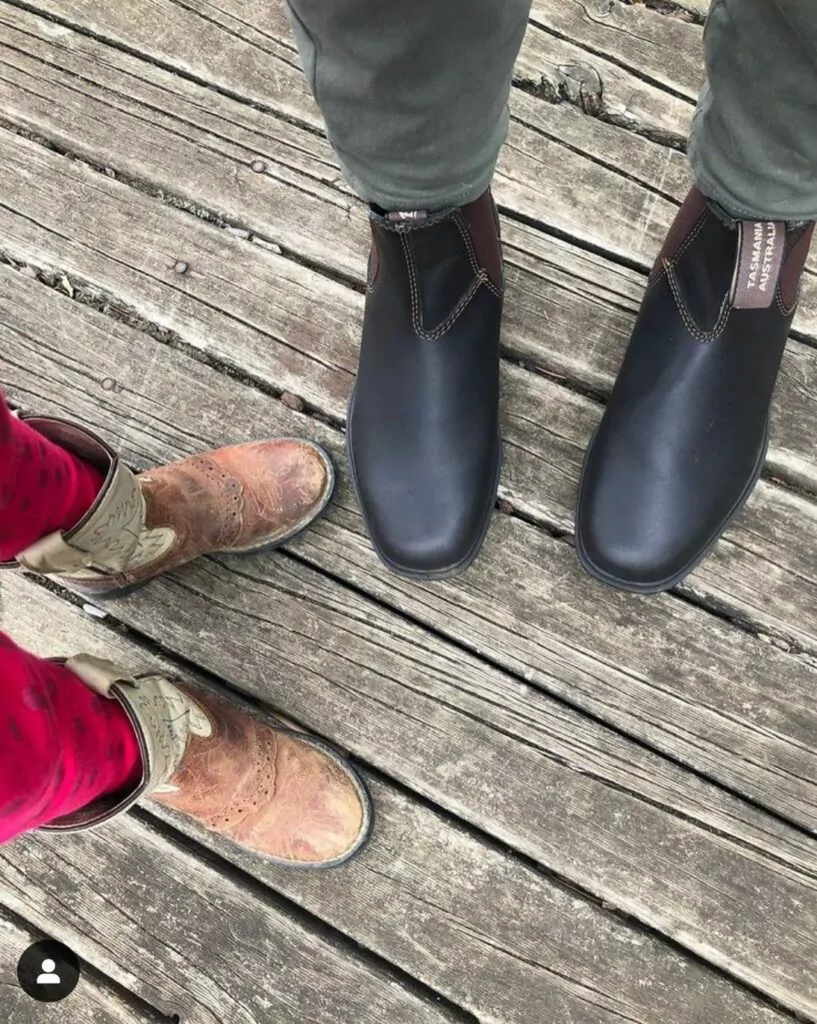 We haven't forgotten about our 2021 cohort. Unfortunately we had to postpone our Graduation ceremony twice, but we know we will get together really soon to celebrate all their the hard work and amazing achievements throughout their year in the program.
Field Day Update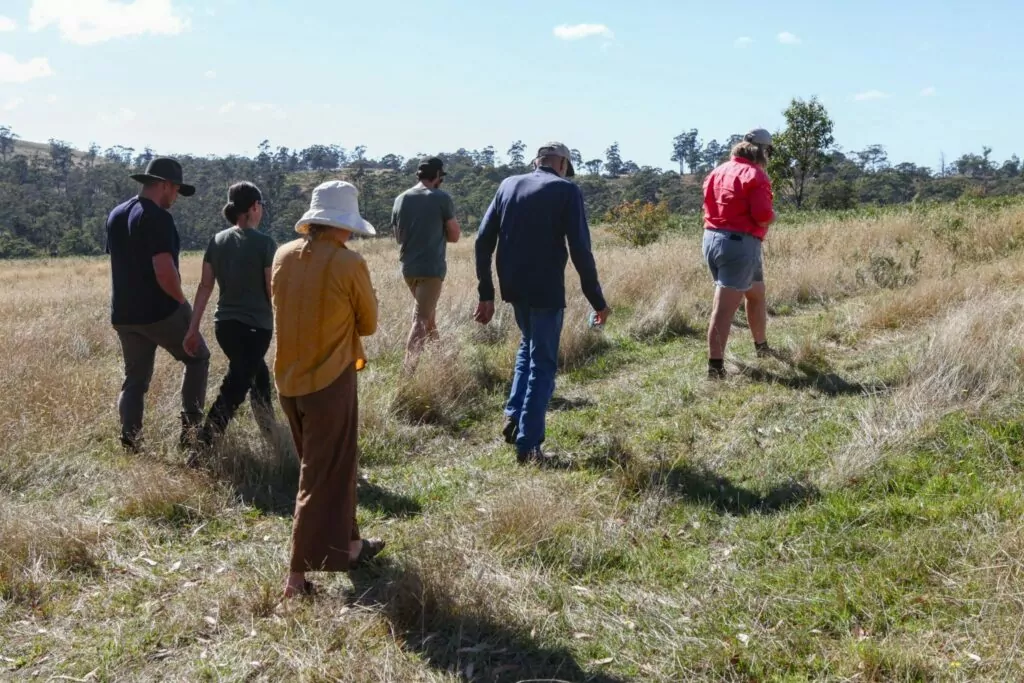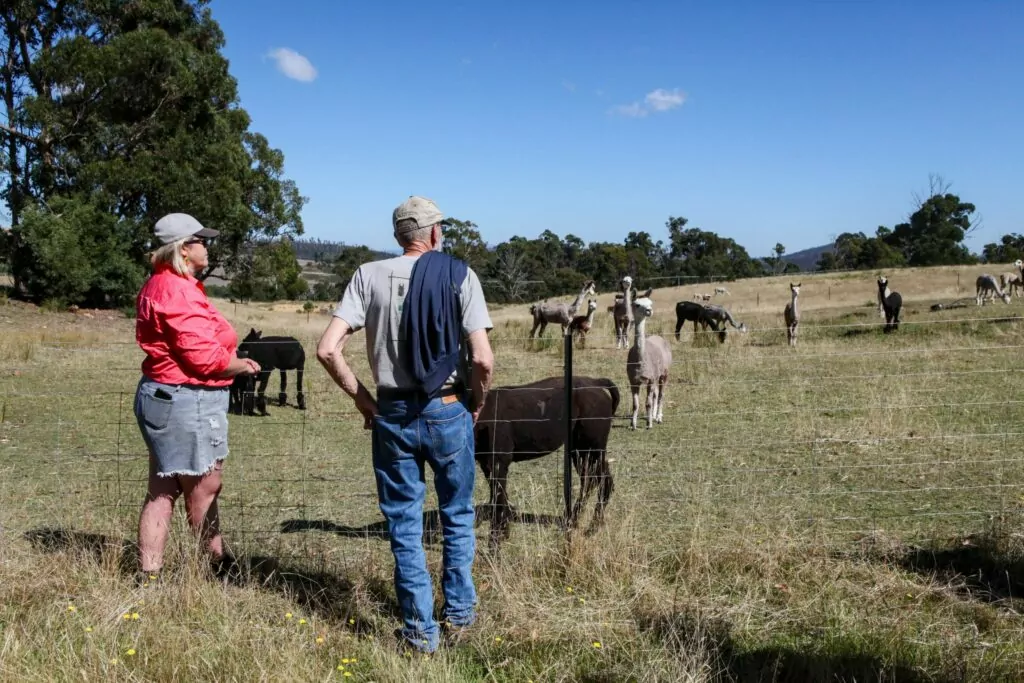 In March, the #SPP2022 cohort headed out to @riseandshinetas in Copping for the first field day of the year.
Coral and Nick Warren run a diverse multi-enterprise farm inspired by regenerative agriculture and permaculture principles. The day started with a tour around their low till market garden, pasture-raised laying hens, heritage breed pigs, and alpacas which they farm for fibre.
Jen's coaching session then kicked off the first face-to-face learning we've had with this year's group, and it was wonderful to watch everyone's participation.
In the afternoon we were lucky to have Stu Rose, head market gardener at @vanbone_restaurant join us. Stu is also establishing his own market garden nearby so it was a great opportunity to hear and learn from another local farmer.
We're thrilled to have Coral and Nick on the Sprout Producer Program, and grateful to Tasmanian Women in Agriculture for sponsoring them.
You can find Nick and Coral each month at the Bream Creek Farmers Market with a range of produce from their market garden as well as pastured eggs, and their Alpaca yarn is sold via specialist stores in Southern Tasmania, or direct from the farm.
Learn more about these lovely people as well as the rest of this year's cohort by visiting our 'Meet our producers' page, including radio interviews.
Helpful Tips
Christie from Old Orchard Farm shared a resource that she has found useful – Grow Great Fruit.  Hugh and Katie are organic fruit farmers from central Victoria and they are passionate about sharing their knowledge and expertise.  Great info about how to care for your fruit trees. Thanks Christie, for the tip.  
Cross Pollinate 2022
At the start of this year we took the decision to move this year's Cross Pollinate conference online and have been busy planning an exciting line up of workshops with lots of opportunities for learning and connecting. Tickets are live now.
Series 1
The theme of the first series is A Shift in Perspective. The workshops will be held on the mornings of Monday May 30th and Monday June 6th and we have a stellar cast of legends taking part. 
May 30th – Storytelling
This session will enable you to hear from a collection of people within the Ag sector who will share what is has been like to take a shift in their perspective. For some this has been in their methodologies on the land, for others it is in the way their business is modeled and how they get their product to market. There will also be an opportunity for people to break out into small groups to mingle and chat in 'zoomland'.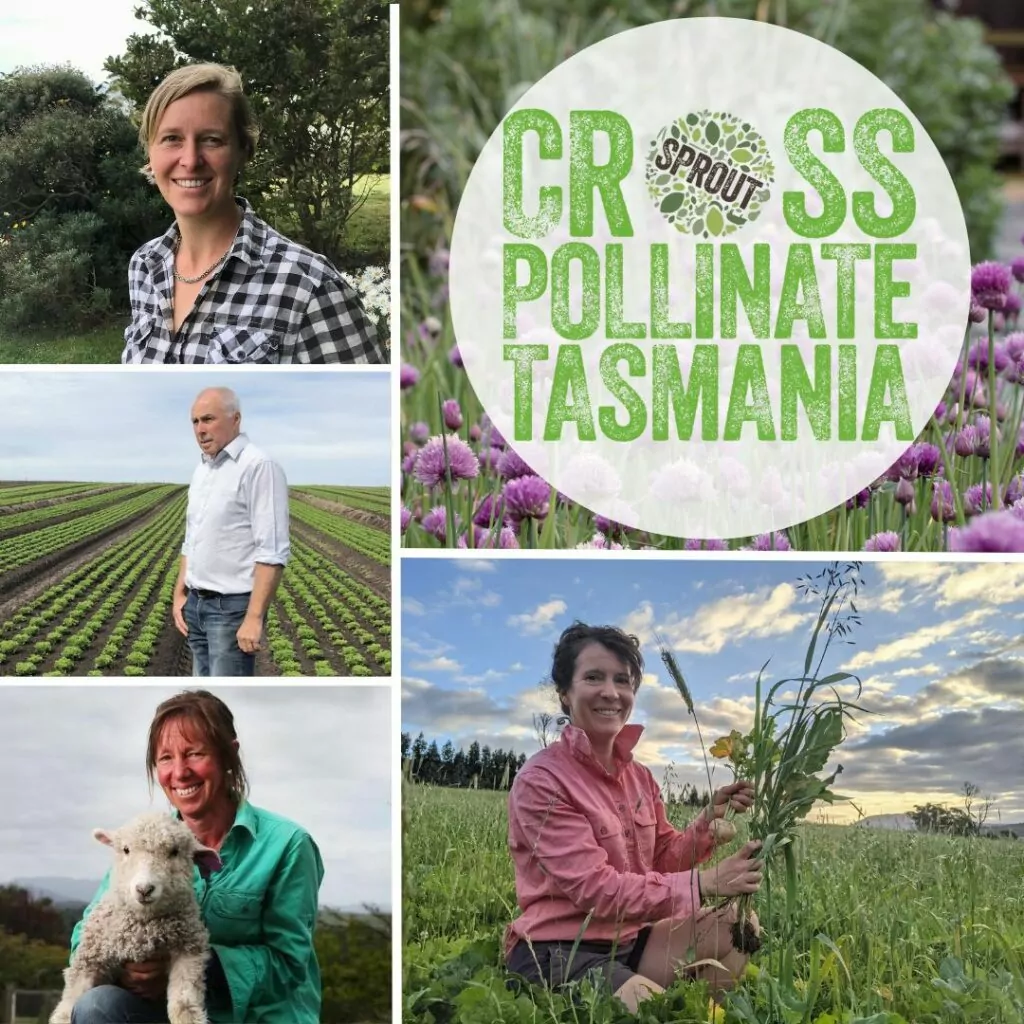 June 6th – from Producer to the Pass
This session is all about how we boulster the collaborative relationships between chefs and farmers. We have an awesome line up of chefs and producers who will share their thoughts about this collaboration, how it has worked for them, what they have learned about each other along the way and we hope to inspire more chefs to follow this ethos of building local produce into their menus, and in turn connect new producers with chefs and arm them with the knowledge about how best to work with them.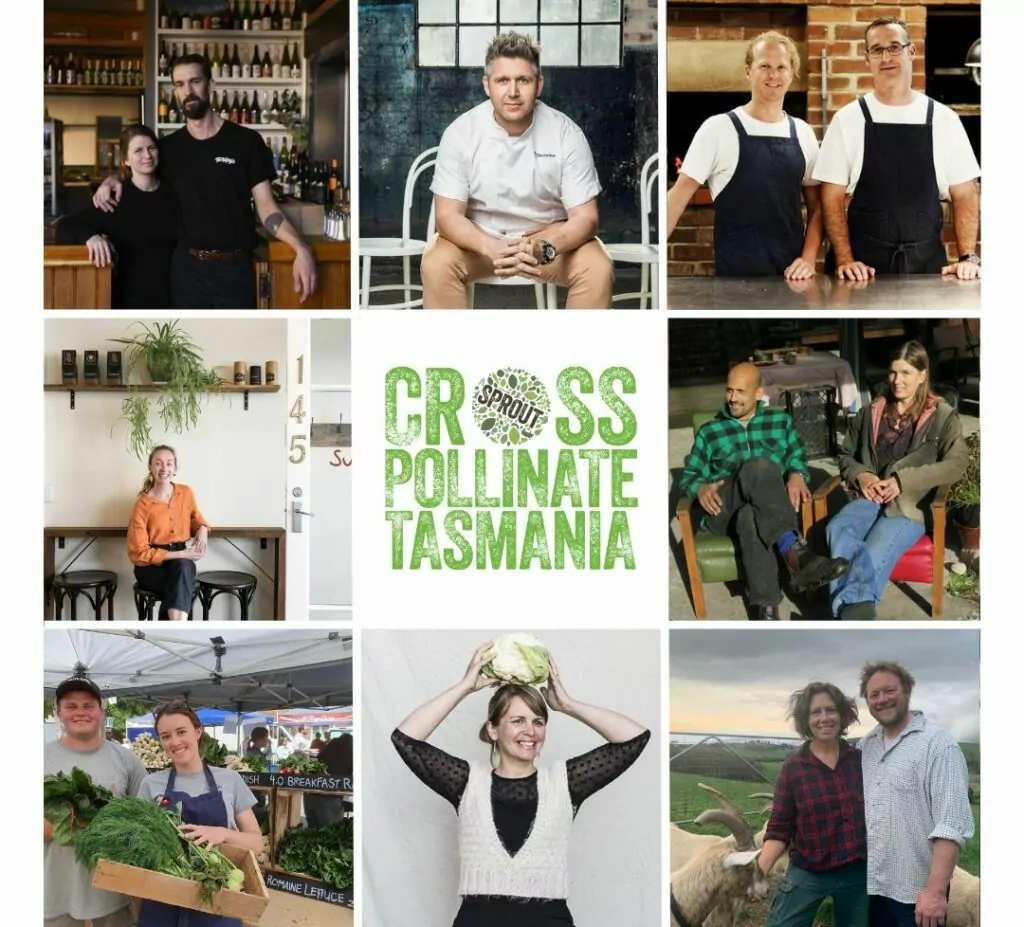 Series 2
Following on from that we are thrilled to have Dan Palmer running a Holistic Decision Making course over two sessions.
This will take place on Thursday July 28th and Tuesday August 2nd. More on this session later.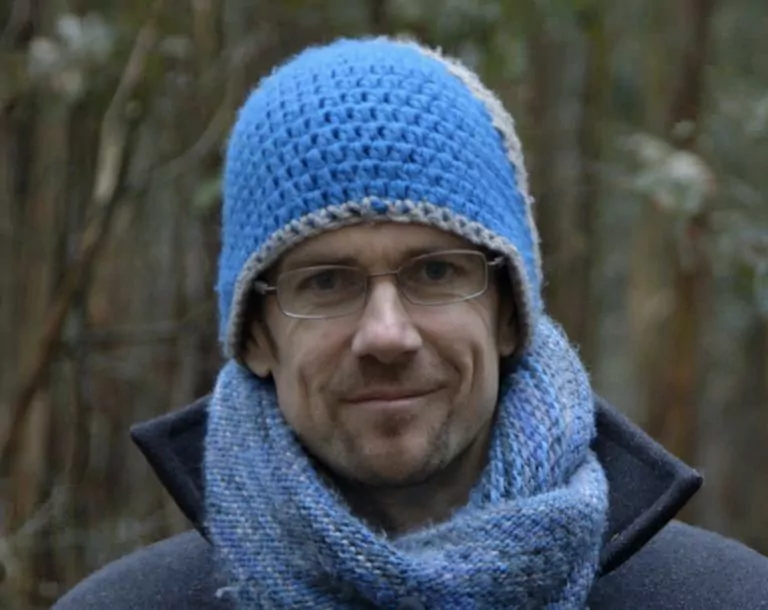 Tickets are on sale now, we can't wait to see you there.
Oh, and don't worry, we still plan on ending the year with a huge celebration of all our wonderful small scale producers over a slap up meal!
The Sprout Hub
We are so excited to tell you were are 'this' close to launching our new resource, The Hub!
This is an online space where our members can gain access to learning material including education units that are tailored for small scale farming businesses. Our members will be able to also see lists of useful resources like podcasts, books, website and more.
Ollie and Jen have been working so hard over these last 6 months, pulling all of this together and soon you will get to enjoy the fruits of his labour!
We are committed to supporting and empowering our Tassie small scale producers and we all know that with more knowledge comes the sense of confidence to make decisions.
Members will get an email welcoming them to The Hub in June, where they will gain access to the units included in the Core Farming section, and can then purchase other educational units that interest them.
Watch this space!
Your Tassie Ag Community
Market Gardening Workshops @ Scrubby Hill with Huski Greens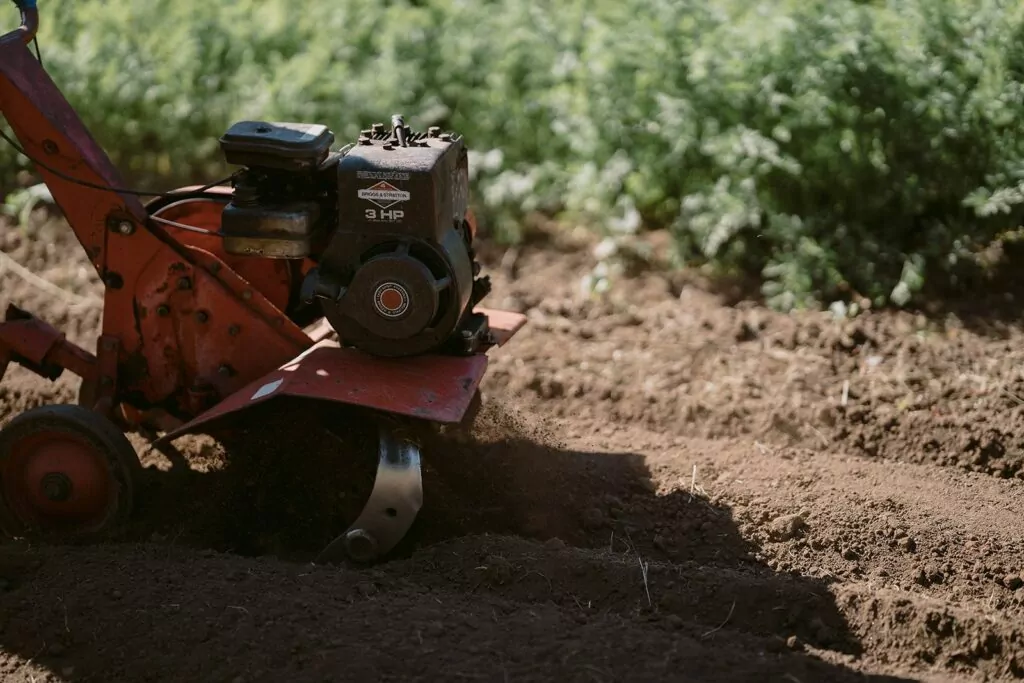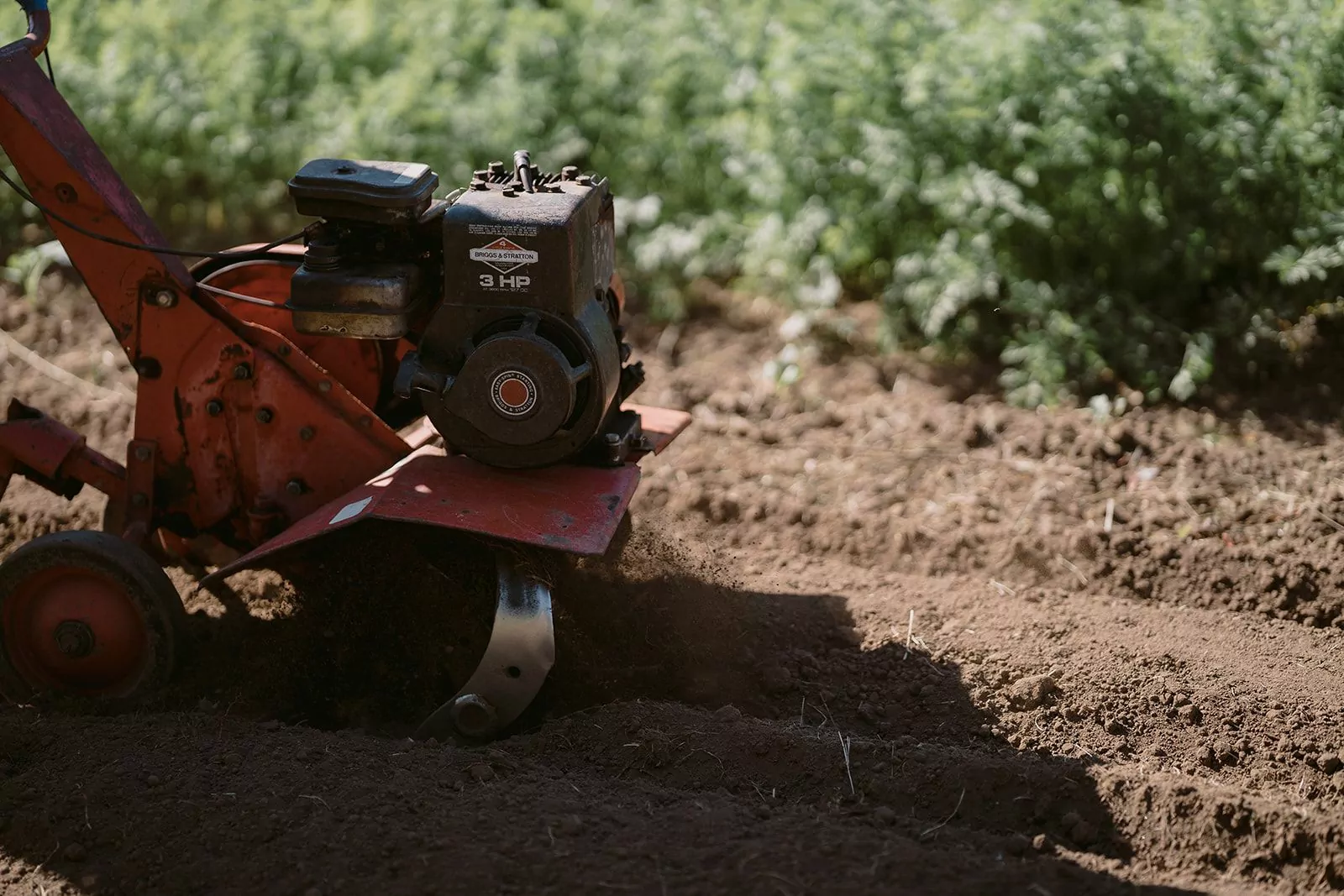 Huski Greens, one of our SPP Alumni members have teamed up with Scrubby Hill Farm and invites you to learn and participate in starting a market garden from scratch.
A unique opportunity to join the Huski Journey as they move their market garden from Sorell to Geeveston. If you have been looking at your backyard or your paddock and have no idea how to start preparing your land for food production, join the journey!
Click here to find out more about dates and cost.
Jodi Roebuck – NZ Market Gardener Comes to Tassie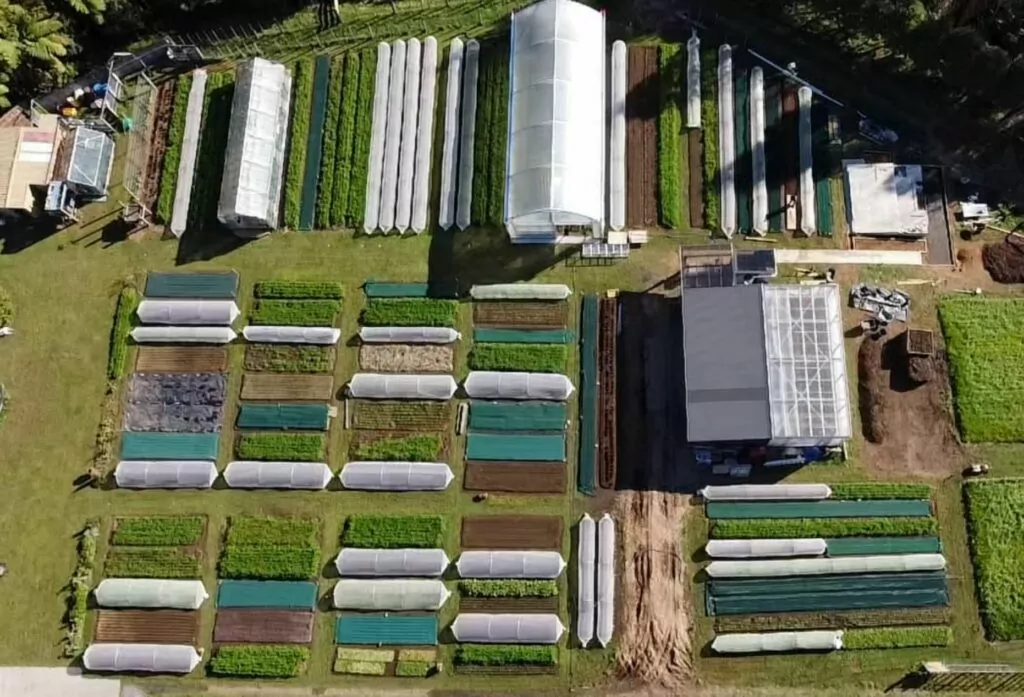 Small scale Market Gardening – Field to Market intensive workshop – Saturday 9th July, 2022 8am – 6pm
Jodi is an internationally renown bio-intensive gardening educator, and restoration grazing consultant, and founder of Roebuck farm in New Plymouth, New Zealand, with spectacular Mount Taranaki in the background. Jodi has so much to share from his own journey of setting up and running a highly successful, profitable farm that sells all it's produce within 10km of the farm base.
Theory + practical components cover the necessities for developing a site, specific aspect, planning, design, implementation, including bed preparation options, innovative handheld tools, crop choices, propagation, harvesting + beyond to restaurant, retail, or market.
The real advantage of learning new principles on-farm is that you can experience activities formed within the actual market garden production cycle.
Book tickets via the Roebuck Farm website
Farm Household Allowance
Did you know that the Federal Government, through Services Australia offer a support payment for farmers and their partners during times of hardship? Tasmanian farmers can endure a range of challenges. When challenges mount up, it can test your financial resilience. That's why it's important to know what support is available. The Farm Household Allowance (FHA) provides assistance to farming families experiencing financial hardship, no matter what the cause of that hardship is. It's a fortnightly payment for up to four years in each specific 10-year period. It can help with your household bills and financial circumstances. We have met many producers who speak positively of this support, not only because it allows you to get through those difficult times, but there is also support for academic learning too.
Brendan Leys is the Case Officer for Tasmania and he is very happy to answer any questions you may have about whether you would be eligible and how the support program works. You can contact Brendan on (03) 6328 4962.